PBA News & Information
Statement on Justice McCaffery Resignation
PBA President Francis X. O'Connor has issued a statement on the resignation of Pennsylvania Supreme Court Justice Seamus P. McCaffery, announced Oct. 27.


The PBA Wants You ... for 'Lawyers Saluting Veterans' Program
The PBA is recruiting volunteers for the new "Lawyers Saluting Veterans" program through which members handle pro bono cases in their areas of expertise for Pennsylvania's military veterans. Members, register here to volunteer. For more information on this program coordinated by the PBA Pro Bono Office and Military and Veterans' Affairs Committee, call 800-932-0311, ext. 2570.


PBA Committees File Amicus Brief in Case Related to Dragonetti Act
The PBA Amicus Curiae Brief Committee and Professional Liability Committee joined in the preparation and recent submission of an amicus brief in a Pennsylvania Supreme Court case on the question of whether a voluntary dismissal of a case should constitute a "favorable termination" for purposes of the Dragonetti Act. The brief, filed in Zappala v. Caroselli Beachler McTiernan & Conboy, et al., recommends that the court confirm that lawyers should not be exposed to potential liability when they act in a timely manner to withdraw or dismiss claims they learn lack merit. Read the brief.



PBA, County Bar Associations Join in Education-Rights Campaign
The PBA and 25 county bar associations are conducting a statewide public-information campaign titled "Have a Voice in Your Exceptional Child's Education," providing parents and guardians an overview of the education rights of students with disabilities and those who are mentally gifted. Funded by the PBA and a grant from the Pennsylvania Bar Insurance and Trust Fund, this is the 12th in an annual series of programs by the Community and Public Relations Committee, with the Legal Services for Exceptional Children Committee serving as a partner year. Read the news release. Get the brochures.


Casemaker, the Free Online Legal Research Tool for Members Only
Casemaker is the PBA's free-with-membership online research tool. Casemaker offers comprehensive libraries and an easy-to-use suite of premium services, including CiteCheck, which provides reports on whether case citations continue to be good law. Lawyer non-members, find out more about Casemaker in these tutorial videos, read about all the benefits of PBA membership, including free online legal research with
Casemaker, and

join the PBA now
.



Midyear Meeting in Jamaica, Jan. 27-31, 2015
Plan now to attend the 2015 PBA Midyear Meeting at the Hilton Rose Hall Resort & Spa, Montego Bay, Jamaica. Join your colleagues Jan. 27-31 in informative CLE sessions far from the winter cold in a Caribbean setting of white-sand beaches and turquoise seas. Get the event brochure. Registration deadline: Dec. 17, 2014.
Other Meetings, Events
For links to additional information on events, in some cases including online registration, click on the EVENTS CALENDAR at upper right and go to the event date(s).
C
ollaborative Law Committee Retreat: Omni Bedford Springs Resort; Nov. 3. Get more information.
Commission on Women in the Profession 2014 Fall Retreat: Hotel Hershey; Nov. 14-15. Go to the event flier. Register online.
Committee/Section Day: Holiday Inn Harrisburg East; Nov. 20. Click on the following links for the event schedule, to register online for in-person attendance, to register online for participation by conference call.
Government Lawyers Committee/Administrative Law Section Holiday Reception: PBA Maclay Mansion, Harrisburg; Dec. 9. Go to the event flier. Register online.
Family Law Section Winter Meeting: Lancaster Marriott at Penn Square; Jan. 16-18, 2015. Get the event brochure.

Comment Period on Rules Amendments on Misappropriation of Funds Closes Nov. 3
The Disciplinary Board of the Supreme Court of Pennsylvania has proposed amendments to the Pennsylvania Rules of Professional Conduct and the Rules of Disciplinary Enforcement to reduce loss resulting from the misappropriation of client and third-party funds. Read the

proposed amendments
. Written comments on the proposed changes may be submitted on or before Nov. 3, 2014, by mail, email or fax to: Disciplinary Board, Office of the Secretary, 601 Commonwealth Ave., Suite 5600, PO Box 62625, Harrisburg, Pa. 17106-2625;

dboard.comments@pacourts.us
; fax: 717-231-3382.

Updates on the Affordable Care Act from USI Affinity
Read updates on employer compliance under the Patient Protection and Affordable Care Act from PBA Preferred Partner USI Affinity (member login required).


PBF, PBA Host Castille Tribute Nov. 20
Tickets are now available for the tribute to retiring Chief Justice of Pennsylvania Ronald D. Castille in Harrisburg on Nov. 20. Co-hosted by the Pennsylvania Bar Foundation and PBA, the event will be held 6:30-9:30 p.m. at the Sheraton Harrisburg-Hershey Hotel following PBA Committee/Section Day activities. Click here for more information and the registration form. Click here to register for the event online.

Pennsylvania Bar Foundation Seeks Law Student Scholarship Applications by Dec. 1
The Pennsylvania Bar Foundation (PBF) is seeking applications for the annual James W. Stoudt Memorial Scholarship and James T. McDonald Memorial Scholarship. The Stoudt scholarship fund provides three $3,000 awards, two of which go to historically underrepresented minority law students of African-American, Hispanic-American or Native American ancestry. The McDonald scholarship program provides one $3,000 award to a full-time, third-year Pennsylvania resident involved in the Penn State Dickinson School of Law trial advocacy program. Applications are due by Dec. 1, with awards to be made by Dec. 31. Get more information about the Stoudt scholarships and the McDonald scholarship on the PBF website.

Recent Awards to ...
Pittsburgh lawyer Thomas M. Thompson, receiving the third annual W. Edward Sell Business Lawyer Award from the PBA Business Law Section. The award, which recognizes his extraordinary contribution to the practice of business law in Pennsylvania, is to be presented to Thompson on Nov. 12. Read the news release.

Seeking Nominations for ...
2015 Anne X. Alpern Award and Lynette Norton Award, presented by the PBA Commission on Women in the Profession; get the Alpern award and Norton award nomination forms; nominations deadline, Dec. 1, 2014.

Appellate Court Candidate Questionnaires Due by Dec. 12
Those who are considering filing as candidates for the open Pennsylvania appellate court seats in the 2015 primary election should obtain an evaluation questionnaire from the PBA Judicial Evaluation Commission (JEC). The deadline for return of completed questionnaires for evaluation by the JEC is Dec. 12, 2014. Click here for more information on the JEC evaluation process and on how to obtain the questionnaire and other materials.

Workers' Comp Certification Exam Application Period Closes Dec. 15
For lawyers interested in qualifying for the PBA Workers' Compensation Law Section's specialty certification, the application period runs through Dec. 15, with the next certification exam on March 13, 2015, locations to be determined. Get more information, including a link to the application form.

Pennsylvania Lawyer e-dition, PBA Publications Online
Click here for the current e-dition of the PBA's Pennsylvania Lawyer magazine. Click on the following links for other recent publications available to non-members for a limited time from these PBA committees, sections and other groups: Environmental and Energy Law Section; Family Law Section; GLBT Rights Committee. Also available, "The County Line."


Not a PBA Member?
Lawyer non-members: C

heck out the PBA

benefits

, including free access to Casemaker, the leader in legal research,

and

join the PBA now

.


Members of the media: connect to the

Media Center

.


For the public:

Consumer information

.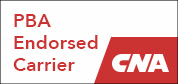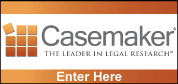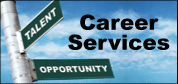 ---
Paid Law Firm Advertising