PBA News & Information

Free Casemaker Webinars This Fall
Casemaker, the PBA's online legal research "Preferred Partner," is offering free, one-hour webinars this fall geared specifically to the Pennsylvania lawyer. Click on any of the following dates to sign up for a webinar: Tuesday, Sept. 23, noon to 1 p.m.; Tuesday, Sept. 30, 1 p.m. to 2 p.m.; Tuesday, Oct. 14, noon to 1 p.m. Casemaker is free to PBA members, and the webinars are being made available to non-members so they can see what they're missing in Casemaker's easy-to-use suite of premium services. Lawyer non-members, find out more about Casemaker in these tutorial videos, read about all the benefits of PBA membership, including free online legal research, and join the PBA now.
LRAP Application Period Open to Oct. 15
The statewide Loan Repayment Assistance Program (LRAP) has begun its fifth year helping legal-services lawyers manage their college and law school debt. LRAP is administered by the Pennsylvania Bar Foundation (PBF) and benefits lawyers employed full-time by civil legal services organizations funded by the Pennsylvania Interest on Lawyers' Trust Accounts (IOLTA) program. Get more information, including a link to the online LRAP application, on the PBF website, and read about important program changes for the 2015 loan cycle. The application period for the cycle closes on Oct. 15, 2014.


'Wills for Heroes' County Coordinators Needed, Training Session Sept. 26 in Hershey
"Wills for Heroes," the program co-sponsored by the PBA Young Lawyers Division to provide free estate-planning documents for Pennsylvania first responders and military veterans, is seeking county coordinators. See the online map of counties in need of coordinators, particularly in the northwestern area of the commonwealth. Read more about the role of county coordinators and how to sign up for training Sept. 26 in Hershey. Click here for more program information, including a list of upcoming "Wills for Heroes" events.
Meetings, Events
For links to additional information on events, in some cases including online registration, click on the EVENTS CALENDAR at upper right and go to the event date(s).
Inside-Outside Counsel Summit: Wyndham Hotel, Gettysburg; Sept. 18-19. Go to the event brochure.
Administrative Law Section-sponsored Meet & Greet: With James D. Schultz, general counsel, Commonwealth of Pennsylvania; Sept. 30, Dauphin County Bar Association, Harrisburg. Go to the event flyer.
Minority Bar Committee 2014 Diversity Summit: PBI Conference Center, Philadelphia; Oct. 23. Get more information and the registration form.
Exceptional Children Conference: Co-sponsored by the PBA Legal Services for Exceptional Children Committee and PBI, Oct. 27, Lancaster Marriott at Penn Square. Get more information and register on the PBI website.

Collaborative Law Committee Retreat: Omni Bedford Springs Resort; Nov. 3. Read the event flyer

.




PBF, PBA Host Castille Tribute Nov. 20
Tickets are now available for the tribute to retiring Chief Justice of Pennsylvania Ronald D. Castille in Harrisburg on Nov. 20. Co-hosted by the Pennsylvania Bar Foundation and PBA, the event will be held 6:30-9:30 p.m. at the Sheraton Harrisburg-Hershey Hotel following PBA Committee/Section Day activities. For more information and online ticket purchase, go to the PBF website.
Appellate Court Candidate Questionnaire Available; Submission Deadline Dec. 12
Those who are considering filing as candidates for the open Pennsylvania appellate court seats in the 2015 primary election should obtain an evaluation questionnaire from the PBA Judicial Evaluation Commission (JEC). The deadline for return of completed questionnaires for evaluation by the JEC is Dec. 12, 2014. Click here for more information on the JEC evaluation process and on how to obtain the questionnaire and other materials.


Seeking Nominations for ...
2014 Government Lawyer of the Year Award, presented by the PBA Government Lawyers Committee; get more information, including the online nomination form; nomination deadline, Oct. 10.

Expanding Presence in Social Media
The PBA's presence in social media is being enhanced through postings of association event notices, publications, news releases, awards information and more. PBA staff are also retweeting Twitter posts on opinions and rules changes from the Administrative Office of Pennsylvania Courts. To join in, PBA members should click on the social-media icon links for Facebook, Twitter and LinkedIn at the upper right of the home page.

How

Creative a Lawyer Are You?


The editors of

The Pennsylvania Lawyer magazine are seeking PBA member-written articles on the role creativity plays in the law. Read more about the process of submitting your article.

Pennsylvania Lawyer e-dition, Other PBA Publications Online
Click here for the current e-dition of the PBA's Pennsylvania Lawyer magazine. Click on the following links for other recent publications available to non-members for a limited time from these PBA committees, sections and other groups: Administrative Law Section; Commission on Women in the Profession; Criminal Justice Section; GLBT Rights Committee; Real Property, Probate and Trust Law Section; Young Lawyers Division.


Featured Member Benefit
Clio Cloud Conference:
PBA Preferred Partner Clio, offering completely Web-based practice management systems designed for solos and small firms, hosts the Clio Cloud Conference in Chicago, Sept. 22-23.

Find out more
(member login required).

Ethics Handbook, Fourth Edition, Now Available from PBI
The new edition of the Pennsylvania Ethics Handbook incorporates the latest amendments to the Pennsylvania Rules of Professional Conduct (RPC), featuring updates of all 15 chapters, annotations and commentary. And new this edition, an appendix of the RPC with comments has been added to the fully searchable CD-ROM. Get more information and order on the PBI website.


Updates on the Affordable Care Act from USI Affinity
Read the most recent updates on the Patient Protection and Affordable Care Act from PBA Preferred Partner USI Affinity (member login required).


Not a Member?
Lawyer non-members: C

heck out the PBA

benefits

, including free access to Casemaker, the leader in legal research,

and

join the PBA now

.


Members of the media: connect to the

Media Center

.


For the public:

Consumer information

.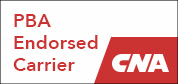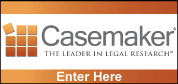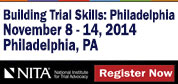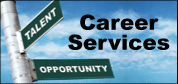 ---
Paid Law Firm Advertising