PBA News & Information

PBA Online Dues Billing in November
As part of the PBA "go green" effort, members who are billed individually by the PBA are receiving their 2015 dues invoices this month via email. The electronic notice includes a link for quick dues payment. Lawyers billed through unit counties or law firms are not receiving their invoices by email; their invoices continue to be processed through their respective county bar associations or law firms. Another "go green" feature: Each PBA member may print his or her own membership card and PBI discount coupon, accessible by clicking on links included in a "thank you" email sent after 2015 dues are paid online or by accessing the member's personal "My Dashboard" page via the MEMBER LOGIN link at top right of the PBA home page.


Casemaker, the Free Online Legal Research Tool for Members Only
Casemaker, the PBA's free-with-membership online research tool, offers comprehensive libraries and an easy-to-use suite of premium services, including CiteCheck, which provides reports on whether case citations continue to be good law. Lawyer non-members, find out more about Casemaker in these tutorial videos, read about all the benefits of PBA membership, including free online legal research with
Casemaker, and

join the PBA now
.



The PBA Wants You ... for 'Lawyers Saluting Veterans' Program
The PBA is recruiting volunteers for the new "Lawyers Saluting Veterans" program through which members handle pro bono cases in their areas of expertise for Pennsylvania's military veterans. Members, register here to volunteer. For more information on this program coordinated by the PBA Pro Bono Office and Military and Veterans' Affairs Committee, call 800-932-0311, ext. 2570.


State Supreme Court Elder Law Task Force Issues Report, Recommendations
The Supreme Court of Pennsylvania Elder Law Task Force has issued its report, including 130 recommendations to "enhance the way Pennsylvania elders interact with the state court system and are protected in cases involving abuse, neglect, guardianship, conservatorship and other matters." Go to the report, posted on the Unified Judicial System of Pennsylvania website.


Midyear Meeting in Jamaica, Jan. 27-31, 2015
Plan now to attend the 2015 PBA Midyear Meeting at the Hilton Rose Hall Resort & Spa, Montego Bay, Jamaica, Jan. 27-31. Get the event brochure. Registration deadline, Dec. 17.


Other Meetings, Events
For links to additional information on events, in some cases including online registration, click on the EVENTS CALENDAR at upper right and go to the event date(s).

Commission on Women in the Profession Mentoring Receptions: Harrisburg, Philadelphia and Pittsburgh; Dec. 4. Go to the registration form. Registration deadline, Dec. 1.
Government Lawyers Committee/Administrative Law Section Holiday Reception: PBA Maclay Mansion, Harrisburg; Dec. 9. Go to the event flier. Register online.
Family Law Section Winter Meeting: Lancaster Marriott at Penn Square; Jan. 16-18, 2015. Get the event brochure. Register online
.

Law Student Scholarship Applications Due Dec. 1
The Pennsylvania Bar Foundation (PBF) is seeking applications for the annual James W. Stoudt Memorial Scholarship and Joseph T. McDonald Memorial Scholarship. The Stoudt scholarship fund provides three $3,000 awards, two of which go to historically underrepresented minority law students of African-American, Hispanic-American or Native American ancestry. The McDonald scholarship program provides one $3,000 award to a full-time, third-year Pennsylvania resident involved in the Penn State Dickinson School of Law trial advocacy program. Applications are due by Dec. 1, with awards to be made by Dec. 31. Get more information about the Stoudt scholarships and the McDonald scholarship on the PBF website.


Seeking Nominations for ...
2015 Anne X. Alpern Award and Lynette Norton Award, presented by the PBA Commission on Women in the Profession; get the Alpern award and Norton award nomination forms; nominations deadline, Dec. 1.
Child Advocate of the Year Award: Given by the PBA Children's Rights Committee; get the nomination form; nomination deadline: Jan. 30, 2015.
Sir Francis Bacon Dispute Resolution Award: Given by the PBA Alternative Dispute Resolution Committee; get the nomination form; nomination deadline: Feb. 13, 2015.


Appellate Court Candidate Questionnaires Due by Dec. 12
Those who are considering filing as candidates for the open Pennsylvania appellate court seats in the 2015 primary election should obtain an evaluation questionnaire from the PBA Judicial Evaluation Commission (JEC). The deadline for return of completed questionnaires for evaluation by the JEC is Dec. 12. Click here for more information on the JEC evaluation process and on how to obtain the questionnaire and other materials.

Workers' Comp Certification Exam Application Period Closes Dec. 15
For lawyers interested in qualifying for the PBA Workers' Compensation Law Section's specialty certification, the application period runs through Dec. 15, with the next certification exam on March 13, 2015, locations to be determined. Get more information, including a link to the application form.

Pennsylvania Lawyer e-dition, PBA Publications Online
Click here for the current e-dition of the PBA's Pennsylvania Lawyer magazine. Click on the following links for other recent publications available to non-members for a limited time from these PBA committees, sections and other groups:

Environmental and Energy Law Section

;

Family Law Section

;

GLBT Rights Committee

; Statutory Law Committee. Also available, "

The County Line

."

Updates on the Affordable Care Act from USI Affinity
Read updates on employer compliance under the Patient Protection and Affordable Care Act from PBA Preferred Partner USI Affinity (member login required).


Not a PBA Member?
Lawyer non-members: C

heck out the PBA

benefits

, including free access to Casemaker, the leader in legal research,

and

join the PBA now

.


Members of the media: connect to the

Media Center

.


For the public:

Consumer information

.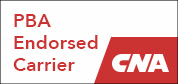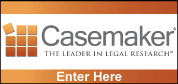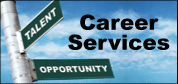 ---
Paid Law Firm Advertising