PBA News & Information

Casemaker, the PBA's Free Online Legal Research Tool for Members Only
Casemaker is now the PBA's free-with-membership online research tool, replacing InCite. A national leader in legal research, Casemaker offers comprehensive libraries and an easy-to-use suite of premium services. Find out more about Casemaker in these tutorial videos. Members, go to Casemaker. Lawyer non-members, read more about PBA benefits, including free online legal research, and join the PBA now. Members and non-members, do not be misled if contacted by a vendor claiming that the PBA has discontinued the free-legal-research benefit, but only PBA members will continue to receive this valuable benefit with Casemaker.

PBA Video Offering Insights on Courtroom Interviews of Children in Custody Cases Now on YouTube
The new video program produced by the PBA Family Law Section titled "Judicial Interview of the Child" is a first-of-its-kind educational tool to help Pennsylvania judges, lawyers and families reduce the anxiety caused by courtroom interviews of children in custody disputes. Now posted on YouTube, the video is being distributed to family court judges statewide. View the video trailer. Read the news release.

Call for Nominations: Schnader Print Media Awards
PBA members are invited to nominate reporters and editors for the 2014 William A. Schnader Print Media Awards, a competition honoring news, feature and editorial writing that increases public understanding of the legal system and the courts. Entries must have been published between July 1, 2013, and June 30, 2014. To submit the names of those providing notable coverage about legal issues, members are invited to email Jeff Gingerich of the PBA staff. He will then contact reporters and/or their editors directly to request that an article or articles be entered into the competition. Sponsored by the law firm of Schnader Harrison Segal & Lewis LLP, the competition is coordinated by the PBA Bar/Press Committee. Get more information, including a link to the contest rules and entry form. The entry postmark deadline is Aug. 15.

Featured Member Benefits
FedEx Fridays: M
embers are eligible for special weekly offers from Starbucks, iTunes, FTD and other premier vendors through the limited-time FedEx Fridays program. Register for the FedEx Advantage discount program and you are automatically enrolled to receive these exclusive offers by email every Friday during this limited-time promotion. And with FedEx Advantage you will continue to receive discounts of up to 26 percent on select FedEx services after the promotion ends. Register by Aug. 15.
Find out more
(member login required).
Clio Cloud Conference:
PBA Preferred Partner Clio, offering completely Web-based practice management systems designed for solos and small firms, hosts the Clio Cloud Conference in Chicago, Sept. 22-23.

Find out more
(member login required).
Meetings, Events
For links to additional information on events, in some cases including online registration, click on the EVENTS CALENDAR at upper right and go to the event date(s).
Young Lawyers Division Summer Meeting and New Admittee Conference: Toftrees Golf Resort & Conference Center, State College; Aug. 1-3. Go to the event brochure.
11th Annual Animal Law Conference:
PBI Conference Center, Philadelphia; Aug. 21; co-sponsored by the PBA Animal Law Committee. Get more information on the
PBI website
. Go to the
PBI brochure
.
Federal Practice CLE on the U.S. Supreme Court 2013-14 Term:
PBI Conference Center, Pittsburgh; Aug. 26. Get more information and register on the
PBI website
. Read the
event flyer
.
Inside-Outside Counsel Summit:
Wyndham Hotel, Gettysburg; Sept. 18-19. Go to the
event brochure
.
Annual Registration Reminders from the D-Board
The Disciplinary Board of the Supreme Court of Pennsylvania reminds all Pennsylvania lawyers about their annual registration deadlines. Click here for more information and resources from the D-Board.
Essay, Video-Documentary Contest for Pennsylvania College Students
The PBA Civil and Equal Rights Committee (CERC) has joined with the Young Lawyers Division and Law-Related Education Committee to launch an annual essay and video-documentary contest for Pennsylvania college students on the importance of state and local policies to the protection of civil and equal rights. Read more about the contest. CERC is seeking additional funds from law firms and lawyers for monetary prizes, winners' travel and other aspects of the contest. The Pennsylvania Bar Foundation will administer the contest funds, and the deadline for sponsorship of the 2015 contest is Aug. 15, 2014. Read more about becoming a contest sponsor.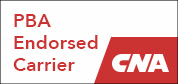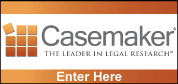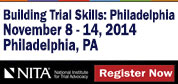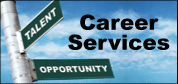 ---
Paid Law Firm Advertising