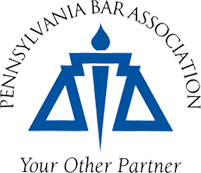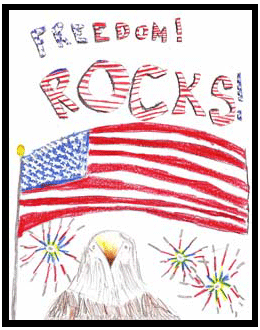 LAW DAY 2011
"Freedom Rocks!"
Law Day began in 1958 when President Dwight D. Eisenhower proclaimed Law Day to strengthen our great heritage of liberty, justice, and equality under the law. This year the Pennsylvania Bar Association is celebrating our 11th year of Law Day activities. The theme for Pennsylvania's 2011 celebration is "Freedom Rocks!"
The Pennsylvania Bar Association and local bar associations across the state will sponsor Law Day activities throughout the month of May. In addition, schools, lawyers and judges are encouraged to work together to arrange for classroom visits and to use the PBA's free law-related lesson plan guide book in all schools. A copy of the lesson plan guide book is available as a PDF document for you to download.
2011 Law Day Message from PBA President Gretchen Mundorff
2011 K-College Law Day Lesson Plan Guide
2011 Law Day Contest Winners
Additional Resources
Law Day 2011 Registration Form for County Bar Associations in Pennsylvania

Law Day 2011 Planning Schedule
February - May
2011
Law Day 2011 K-College Lesson Plan Guide Available
May 1, 2011
Law Day
May 1-31, 2011
Schools, Judges & Lawyers Celebrate the Law
Please call the PBA at 1-800-932-0311 x 2256 with any questions. You may also e-mail your questions to lawday@pabar.org.
Click here for information on 2010 and the PBA's previous years' Law Day celebrations.