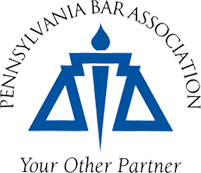 13th Annual Minority Attorney Conference
The 13th Annual PBA Minority Attorney Conference was held April 5-6 at the Wyndham Franklin Plaza Hotel, Philadelphia. The theme of this year's conference was "Racial Challenges in the New Millennium" and included such topics as race and environment, stress management, race and justice, and race and the ballot box. The conference began with a young lawyers roundtable and included a networking reception on April 5. The Lifetime Achievement Award was presented on April 6 during the luncheon. Attendees earned up to seven CLE credits at the conference.
The Minority Bar Committee was fortunate to have the Honorable Petrese Brown Tucker of the United States District Court, Eastern District of Pennsylvania as the luncheon keynote speaker. Judge Tucker is an esteemed jurist and stalwart of the legal community. In addition, the Lifetime Achievement Award was presented to the Honorable Clifford Scott Green for his accomplishments as an attorney, jurist, mentor and community leader.
The 2002 Minority Attorney Conference is being planned for early Spring 2002 in Pittsburgh.
2001 Conference Agenda
2001 Conference Photo Archive
Lifetime Achievement Award