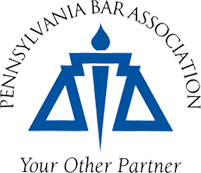 15th Annual PBA Minority Attorney Conference
15th Annual PBA Minority Attorney Conference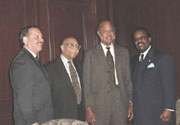 The 15th Annual PBA Minority Bar Conference, themed "Progress or Regress: Where Do We Go From Here?," was held March 27-28 at the Westin Philadelphia Hotel. This year's keynote speaker was trial lawyer, civil libertarian and philanthropist Johnnie L. Cochran Jr., whose past high-profile clients include O.J. Simpson, Geronimo Pratt, Michael Jackson, Snoop Dogg and Reginald Denny.
"This year's Minority Attorney Conference provided lots of thought-provoking and exciting discussions on issues that affect us both on a professional level as attorneys and as concerned citizens of this commonwealth and the United States," said Minority Bar Committee Chair Emmanuel Ihuekwumere. "The theme of this year's conference, 'Progress or Regress: Where Do We Go From Here?,' encapsulated the scintillating discussions that addressed issues ranging from effective advocacy in both civil and criminal litigation to the progress, or lack of progress, of minorities within various sectors of our economy."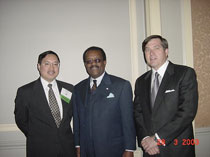 Program topics included effective advocacy and litigation, civil rights and class actions, minorities in business, education updates, and the racial and gender bias report. A networking reception was held on Thursday evening; the Lifetime Achievement Award and two Distinguished Jurist Awards were presented during the Friday luncheon, after which Johnnie Cochran Jr. spoke.
Lifetime Achievement Award
Photos from the Conference
Conference Agenda
Distinguished Jurist Awards