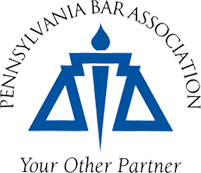 PENNSYLVANIA BAR ASSOCIATION JUDICIAL EVALUATION COMMISSION 2015 SUPERIOR COURT CANDIDATE RATINGS
Judge Alice B. Dubow
Rating: Recommended
The Candidate began a 10-year term on the Philadelphia Court of Common Pleas in 2008. She has practiced law since 1984, serving as a law clerk, associate attorney in private practice, a lawyer in the Philadelphia city solicitor's office, deputy general counsel for Drexel University and in her own practice until her election to the bench. The Candidate possesses a broad array of experience in insurance defense work, commercial litigation, tax work for the city and in private practice and in the diverse matters she handled for Drexel. While on the Philadelphia Court of Common Pleas, she has served extensively in the family court, and to a more limited degree, in the criminal and civil divisions. She is recognized as a team player, very professional, thorough and hard working. Her writing is well organized and scholarly. The Commission believes the Candidate's experience as a lawyer and as a judge render her competent to fulfill the responsibilities of a Superior Court judge and therefore recommends her candidacy.
Read the Candidate's questionnaire.
Judge Emil A. Giordano
Rating: Recommended
The Candidate is a common pleas court judge who is generally well regarded as a jurist of integrity and good temperament by attorneys and litigants that come before him. The Candidate's background and experience, both as a trial lawyer and as a sitting judge, indicate he has a clear understanding of the Rules of Procedure and the Rules of Evidence. His experience as an administrative judge demonstrates his ability to address the office, personnel and fiscal needs of running a court. The Candidate volunteers in his community and teaches at local educational institutions on legal topics. The Candidate is engaging, sincere, intelligent and affable. Because of the Candidate's experience with domestic law, criminal law and civil matters, the Commission recommends his candidacy for Superior Court.
Read the Candidate's questionnaire.