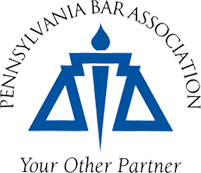 2022 Judging Panel Volunteer Form
JUDGING PANEL VOLUNTEER FORM


PA Statewide Mock Trial Competition
Experience Pre-Requisite
The Mock Trial Executive Committee prefers that all scoring judges (jurors) have prior experience serving on a judging panel in a high school mock trial tournament or at least 1 season of previous experience coaching or advising a high school mock trial team. However, mock trial experience is not an absolute requirement, and all jurors will be provided with YouTube training videos and a comprehensive bench brief.
Instructions
Please provide all of the information requested below. The Judging Panel Coordinator will make the final decisions regarding placement.
On-Site Competition Orientation
All participating presiding judges, jurors, and bailiff are required to attend the orientation via Zoom 30 minutes before their scheduled round(s). All judging panel members who volunteer in more than one round must attend the orientation session before each scheduled round. This is necessary for check-in, courtroom assignments, and to address issues that may arise from prior rounds.