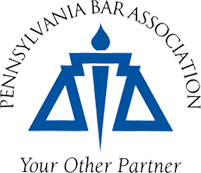 STATE BAR ASSOCIATION NAMES HARRISBURG LAWYER "GOVERNMENT LAWYER OF THE YEAR"
HARRISBURG (Nov. 21, 2002) — The Pennsylvania Bar Association Government Lawyers' Committee today honored Harrisburg-based Deputy Attorney General Jessie L. Smith with the 2002 "Government Lawyer of the Year" Award during a luncheon held in Harrisburg. This award honors a government lawyer who has made a significant singular contribution or has dedicated his or her career to outstanding service to the profession for the benefit of the public or a governmental entity.
"Throughout her career, Jessie Smith has been involved in educating younger and less experienced attorneys and lobbying for programs and training to benefit government lawyers," said General Counsel and Government Lawyers Committee Chair James M. Sheehan. "She has been an advocate for enhancing the image of government lawyers and for improving their overall performance and capability. She has demonstrated, by her own achievements, that an attorney in government service can still serve in the most sought after and most prestigious positions of the bar. She truly exemplifies the highest standards of government practice."
Smith joined the Office of Attorney General in 1986 as deputy attorney general in the statewide Torts Litigation Section and was promoted to chief of the section in 1988. During her 16 years of government service, Smith has been actively involved in educating and lobbying for activities and initiatives of importance to government lawyers.
In addition to her government work, Smith is a past president of the Dauphin County Bar Association and served as an arbitrator for the Dauphin County courts. She also was an adjunct faculty member for the Pennsylvania State University Dickinson School of Law trial advocacy course. Currently, Smith serves as a board member of the Harrisburg Humane Society and Danzante, a Latino dance group.