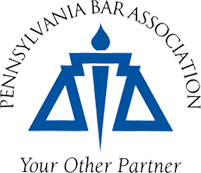 Harrisburg Lawyer Named 'Government Lawyer of the Year'
HARRISBURG (Oct. 29, 2008) - Harrisburg lawyer Vincent C. DeLiberato Jr. has received the 2008 Government Lawyer of the Year Award from the Pennsylvania Bar Association Government Lawyers Committee. The award honors a government lawyer who has made a significant singular contribution or has dedicated his or her career to outstanding service to the profession for the benefit of the public or a government entity.
DeLiberato is the senior drafting attorney for the Pennsylvania Legislative Reference Bureau, a legislative support agency responsible for drafting bills and resolutions and researching legislative matters for lawmakers and their staffs and for government agencies. He has served with the bureau for more than thirty years.
In addition to his service to the state government, DeLiberato is a commissioner with the National Conference of Commissions on Uniform State Laws and is an adjunct professor at Widener University School of Law, where he teaches courses in legislative drafting, legislation and state constitutional law.
DeLiberato holds degrees from St. Joseph's University and Villanova University School of Law.
Founded in 1895, the Pennsylvania Bar Association exists to promote justice, professional excellence and respect of the law; improve public understanding of the legal system; facilitate access to legal services; and serve the 29,000 lawyers who are members of the association.