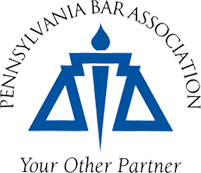 PHILADELPHIA LAW FIRM TO BE HONORED FOR PROMOTION OF WOMEN
HARRISBURG (June 1, 2006) — The Pennsylvania Bar Association (PBA) Commission on Women in the Profession will present the Award for the Promotion of Women to Leadership Positions to the law firm of Lavin, O'Neil, Ricci, Cedrone & DiSipio during its 13th annual conference June 7 at Hershey Lodge. The award will be presented at a noon luncheon, which will feature Christine Todd Whitman, former New Jersey governor and a former head of the Environmental Protection Agency, as the keynote speaker.
This award was established in 2002 to recognize the law firm from among the 100 largest law firms in Pennsylvania that has done the most to promote its women lawyers to leadership positions within the firm. These leadership positions include managing partner, equity partner and department/section/practice group head.
Lavin O'Neil is a 70-lawyer, mid-sized firm specializing in civil litigation with offices in Philadelphia, Manhattan and Mount Laurel, NJ. The firm has served as local, regional and national counsel for large and small corporations across the country in a variety of civil matters.
Lavin O'Neil prides itself on its diverse practice and practitioners and its dedication to bringing together "the best lawyers in diversity," as its motto states. Women comprise 43 percent of its lawyers, over 30 percent of its shareholders, 25 percent of its shareholder-administrators and 54 percent of its associates. The firm strives to accommodate shareholders and associates who need to work part-time while maintaining their benefits. Both part-time shareholders and part-time associates are eligible for annual increases and performance bonuses.