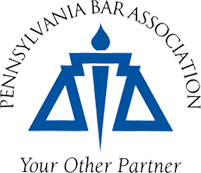 PHILADELPHIA LAWYER TO SERVE ON PENNSYLVANIA BAR ASSOCIATION BOARD OF GOVERNORS
HARRISBURG (April 13, 2005) — Philadelphia lawyer Thomas G. Wilkinson Jr. will serve a three-year term on the Pennsylvania Bar Association Board of Governors upon his election to the position of Zone One Governor during the association's annual meeting May 4 – 6 in Pittsburgh. One of 12 zone governors, Wilkinson will represent Philadelphia lawyers.
Wilkinson is a former chair of the PBA Civil Litigation Section and the PBA Legal Ethics and Professional Responsibility Committee. He is a member of the PBA Editorial Committee, the PBA Nominating Committee and the PBA House of Delegates. He is a member of the board of directors of the Pennsylvania Bar Institute and a life member of the Pennsylvania Bar Foundation.
Wilkinson serves as co-chair of the Rules and Procedure Committee of the Philadelphia Bar Association and also is an active member of its Professional Guidance and Professional Responsibility committees. He is an adjunct faculty member at the Villanova University School of Law and a master in the law school's Inn of Court.
Wilkinson practices in the Commercial Litigation Department of Cozen O'Connor in its Philadelphia office. He is a graduate of the University of New Hampshire and the Villanova University School of Law, where he was the managing editor of the Villanova Law Review. He resides in Haverford.
Editor's Note: A photo of Thomas G. Wilkinson Jr. is available to download on the PBA Web site Here.