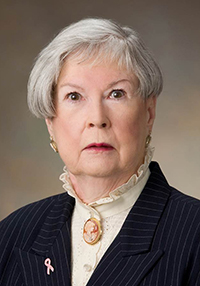 HARRISBURG (April 6, 2016) - Lawyer Marion Laffey-Ferry of Butler will receive the third annual Pennsylvania Bar Association (PBA) Solo and Small Firm Practice Section Award during the association's Annual Meeting Awards Luncheon on May 12 in Hershey.
The award honors an individual lawyer or law firm that has enhanced the professional reputations and abilities of solo and small firm attorneys in Pennsylvania.
Active in the organized bar, Laffey-Ferry served as the Zone 10 governor on the PBA Board of Governors, representing Armstrong, Beaver, Butler, Lawrence and Mercer county lawyers, and in the PBA House of Delegates. She is the vice chair of the PBA Bylaws Committee and is a member of the PBA Commission on Women in the Profession, PBA Legal Services to the Public Committee, PBA Membership Development Committee and PBA Senior Lawyers Committee. Laffey-Ferry is a past chair of the PBA Solo & Small Firm Practice Section and a past member of the PBA Family Law Section. She also served on the PBA Planning Committee and the House of Delegates Reform Task Force. She has been an active participant in and supporter of the PBA Conference of County Bar Leaders. She received PBA Pro Bono awards in 1999, 2000, 2004 and 2006.
Laffey-Ferry is a Commonwealth member of the Pennsylvania Bar Foundation, the charitable affiliate of the PBA. She has served as the Zone 10 director on the foundation's board since 2004 and received the foundation's Louis J. Goffman Award in 2006.
From 1999 to 2001, Laffey-Ferry served as president of the Butler County Bar Association (BCBA). She is a past chair of the BCBA Judiciary Committee and a past chair of the BCBA Family Law Committee and Section. She also served on the BCBA Public Service Committee. She received BCBA Pro Bono awards in 1999 and 2000.
She also is a member of the Women's Bar Association of Western Pennsylvania, which honored her with its "Pioneering Champion of the Cause" award.
Laffey-Ferry served two consecutive terms on two different District IV disciplinary committees of the Disciplinary Board of the Supreme Court of Pennsylvania before becoming chair of each.
She also served on the board of directors of Neighborhood Legal Services and the United Way of Butler County.
Since 1998, Laffey-Ferry has served more than 1,000 clients through the Neighborhood Legal Services Pro Bono/Reduced Fee Referral Service.
For 30 years, she has served as a juror in high school mock trial competitions.
Laffey-Ferry began practicing law in 1985 after a career as a teacher and established her law practice in 1987.
She received a bachelor of arts degree from Carlow University and a juris doctorate from the University of Pittsburgh School of Law.
Founded in 1895, the Pennsylvania Bar Association strives to promote justice, professional excellence and respect for the law; improve public understanding of the legal system; facilitate access to legal services; and serve the 27,000 lawyers who are members of the association.