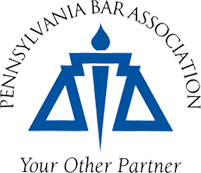 Pennsylvania Bar Association Issues Statement on Passing of Drexel University President
HARRISBURG (April 6, 2009) - Pennsylvania Bar Association President C. Dale McClain today issued a statement regarding the sudden passing of Drexel University President Constantine Papadakis:
"Constantine Papadakis was a true friend to the legal community and his work on behalf of our profession and the future of our profession will be lasting and profound. By incorporating public service as a requirement at the Drexel University Earle Mack School of Law, he ensured that tomorrow's lawyers would appreciate the importance of giving back to the community and of protecting the low income and the most vulnerable members of our society.
Dr. Papadakis also sought to help young people - not just college students - understand the importance of the rule of law. Next May, the nation will turn its eyes to Philadelphia for the National High School Mock Trial Championships. The weekend of mock courtroom activities will provide insights about the practice of law to hundreds of high school students from across the country and around the world. Dr. Papadakis put Drexel University's financial support behind the National Mock Trial Championships, adding Drexel as a cosponsor of the event along with our association. We thank him for that commitment, and we are grateful for the lasting, positive impact Dr. Papadakis has made to ensure our profession attracts the best and the brightest."
Founded in 1895, the Pennsylvania Bar Association strives to promote justice, professional excellence and respect for the law; improve public understanding of the legal system; facilitate access to legal services; and serve the 29,000 lawyers who are members of the association.