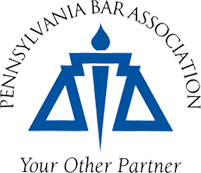 NEW HOPE SOLEBURY HIGH SCHOOL STUDENT WINS STATEWIDE WEB SITE CONTEST
HARRISBURG (May 2002) - New Hope Solebury High School student Ian Garvey was the winner of the Pennsylvania Bar Association Children's Rights Committee "Law for Kids - By Kids" Web site design contest, which was created to help students learn about the law while they developed a law-focused Web site for other children. The contest was open to students and home-schoolers in grades 9-12.
Dozens of students/classes from across the commonwealth participated in the contest. The content of the submitted Web sites had to include the following four categories, plus one additional category chosen by the student/class: freedom of expression; due process; equal protection; and search and seizure. Participants were provided with a booklet detailing these subjects. The students' Web sites were judged on accuracy, navigability, content, design and interactivity. The sites were limited to 10 Web pages.
Ian received $1,000 for winning the contest and the four honorable mention winners each received $250. The winning Web site will be posted on the PBA Web site [www.pabar.org] this summer and will serve as a resource about the law for students across Pennsylvania.