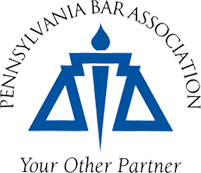 Philadelphia Lawyer Elected to Lead the Pennsylvania Bar Association Young Lawyer Division
HARRISBURG (May 2000) -- Jacqueline Vigilante, a sole practitioner in Philadelphia, recently was elected chair of the 11,000 member Pennsylvania Bar Association Young Lawyers Division (PBA/YLD), which works to promote public service and professional growth among young lawyers in the commonwealth.
An active member of the young lawyers division in the local, state and American bar associations, Vigilante has served as secretary of the PBA/YLD and was a member of the American Bar Association YLD executive council. She is a past vice chair of the Philadelphia Bar Association YLD and also served as chair of the Philadelphia Bar Association Solo and Small Firm Committee.
Committed to providing legal services to the indigent and disabled, Vigilante is a board member for the Legal Clinic for the Disabled. She also volunteers her time to teach students about the law.
Vigilante is a graduate of Cabrini College and Temple University School of Law.