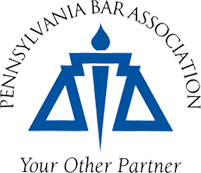 State Bar Association Young Lawyers Division Hosted "Project KidCare" For Families
(SELINSGROVE - April 8, 2000) The Pennsylvania Bar Association Young Lawyers Division hosted a Project KidCare program for area families on Saturday, April 8 at the Selinsgrove Wal-Mart, Selinsgrove, PA.
Project KidCare is a statewide free public service that creates identification cards for children. Polaroid photographs are taken of a child and made into a card that contains the child's birthdate, height, weight, fingerprints and other pertinent information. These identification cards have proven to be valuable tools for parents and police when locating children who are missing or lost.
Parents were encouraged to bring their children to Project KidCare for the free identification cards. Approximately 250 ID card kits were distributed during the program. Project KidCare was held in conjunction with the United Way of Selinsgrove Day for Caring.