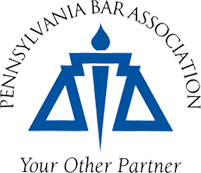 The PBA "Stepping Out" program is designed to help graduating seniors make the often intimidating first step into adulthood by providing them with valuable information on such legal matters as renting an apartment, buying a car, driving under the influence, marriage and divorce. Classroom visits by lawyers and free materials are made available through local county bar associations and the PBA. Stepping Out Booklet pdf file (last revised 2012)
The Law and U: Pennsylvania College Students' Legal Guide
This online resource was developed by graduate students at the Shippensburg University of Pennsylvania. It provides information about common legal issues faced by young adults, including those involving money, relationships, legal documents, driving, drugs and alcohol, online safety and housing.
Other Resources
Navigating the Child Support System: Lessons from the Fathers at Work Initiative
Offers information, resources, and tools for organizations assisting young, low-income fathers to help them understand the child support enforcement system and manage payments. Provides a guide for integrating child support services into current programs.
Authors: Laura Wyckoff; Mary McVay; Dee Wallace
Published by: Public/Private Ventures
Published: February 2009
Funder(s): Charles Stewart Mott Foundation
If you would like more information about the Stepping Out program, contact Susan Etter, PBA education and special projects coordinator at 800-932-0311, Ext. 2256.