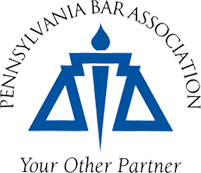 Regional Teacher Institute on the Judiciary
Regional Teacher Institute on the Judiciary
November 12, 2008 in Harrisburg, PA
50 Mid-state Teachers Attend Day of Civics Education
The Supreme Court of Pennsylvania and First Lady of Pennsylvania Judge Marjorie O. Rendell hosted a "Teacher Institute on the Judiciary" on Wednesday, November 12, 2008, from 8:30 a.m. to 3:30 p.m. in the chambers of the Supreme Court and in facilities of the state Senate in the State Capitol. Approximately 50 teachers attended the intensive and interactive day of learning and discussion about the state and federal courts and constitutions. Opening remarks were provided by Chief Justice of Pennsylvania Ronald D. Castille; Judge Marjorie O. Rendell, Third Circuit Court of Appeals and First Lady of Pennsylvania and Judge John E. Jones III, U.S. District Court. The program is an outgrowth of Judge Rendell's PennCORD (Pennsylvania Coalition for Representative Democracy) civics initiative of which PCSS is a partner. The program featured an opening exercise from the Pennsylvania Bar Association that compares the United States and Pennsylvania Constitutions that was lead by PBA Pro Bono Coordinator and PCSS President David Trevaskis. One of the highlights of the institute was a 1:10 p.m. mock Supreme Court argument that included four teachers in the role of justices sitting with Justice J. Michael Eakin, Superior Court Judge Jack Panella and Dauphin County President Judge Richard A. Lewis. Trevaskis facilitated the mock argument with noted lawyers helping the teachers arguing the case prepare their remarks. The materials for the argument were created by Trevaskis and PCSS member Amy Niedzalkoski. PBA LRE Coordinator Susan Etter was instrumental in preparations for the lessons used throughout the entire program. Damon Moreland, a PCSS member from New Media Charter in Philadelphia, wowed the bench and the audience with his presentation. Justice Eakin commented afterwards that Moreland and his fellow teachers argued "as effectively as many of the lawyers who come before this Court."
Another feature was a roundtable discussion at 2:30 p.m. titled "Judges on Judging" with Justice Eakin, Justice James J. Fitzgerald III, Superior Court Judge Jack Panella, Dauphin County President Judge Richard A. Lewis and Magisterial District Judge David H. Judy among the participants. This was the first of three planned institutes, the next two being scheduled right now for Philadelphia and Pittsburgh. The goal of these "Teacher Institutes on the Judiciary" is to promote and encourage greater emphasis on civics education in the classroom and to foster a better understanding of the role of courts and the judiciary in a democratic society.
The institute is jointly sponsored by the Supreme Court and PennCORD, a partnership of the Governor's Office of the First Lady. The program is supported by the Supreme Court's Judicial Independence Commission, the National Constitution Center, the state Department of Education, the Pennsylvania Bar Association and PCSS.