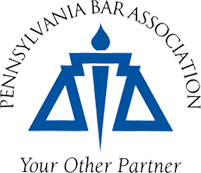 Civil and Equal Rights Committee - About
The Civil and Equal Rights Committee shall promote and defend civil rights and responsibilities, fair treatment and equal opportunity for all individuals and the avoidance and elimination of wrongful discrimination and unfair bias by (a) monitoring actual and proposed legislation, litigation, rules of conduct and procedures and other relevant developments; (b) educating the legal community and the public; and (c) making proposals and recommendations to advance and effect the goals of the committee.
In 1994, the Civil and Equal Rights Committee (CERC) was formed from two pre-existing PBA Committees - the Civil Rights And Responsibilities Committee and the Equal Rights Committee. The Equal Rights Committee dealt with issues affecting women. The Civil Rights Committee focused on issues involving "protected classes" and Section 1983 actions. Because there was overlap of membership and substantive issues, and due to budgetary constraints, the two committees were combined into the present-day CERC.