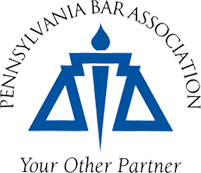 Pennsylvania Youth Court Programs
Philadelphia City Council Committee on Public Safety Adopts Report on Youth Courts, October 2012
This report was adopted on Oct. 16, 2012, during a public meeting of the Committee on Public Safety of the Philadelphia City Council. The report presents recommendations for Philadelphia to move forward in integrating youth courts into existing institutions and summarizes the verbal and written testimony given by 17 panelists, including PBA President Thomas G. Wilkinson Jr., at the June 19, 2012, hearings held by the City Council of Philadelphia's Committee on Public Safety. The hearings addressed how youth courts could reduce juvenile recidivism rates, violence in schools and bullying and have an effect on the expenses of incarceration by engaging and empowering previously disconnected youth in a participatory and democratic system. The report of the Committee on Public Safety is to be submitted to the full council for ratification.
If you have a youth court or teen court program in Pennsylvania and are not listed, please e-mail your contact information to Susan Etter.