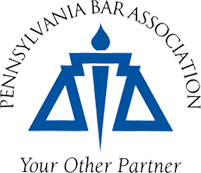 Ethics opinions are issued by the Pennsylvania Bar Association Committee on Legal Ethics and Professional Responsibility, which responds to requests of any PBA member concerning the impact of the provisions of the Pennsylvania Rules of Professional Conduct upon that member's prospective conduct. The committee does not address questions about a lawyer's past conduct, disciplinary matters, matters in litigation or questions of law.
Ethics opinions of the committee are advisory only and are not binding on the Disciplinary Board of the Supreme Court of Pennsylvania or any other court. An ethics opinion carries only such weight as an appropriate reviewing authority may choose to give it.
Any PBA member with an ethical question concerning his or her own prospective conduct may call the PBA Ethics Hotline at 800-932-0311, ext. 2214, or 717-238-6715 or submit a written request for an ethics opinion to Victoria.White@pabar.org. These services are not available to the general public or to lawyers who are not members of the PBA.
The Pennsylvania Rules of Professional Conduct may be accessed by clicking on the following link: https://www.padisciplinaryboard.org/attorneys/rules/pennsylvania-rules-of-professional-conduct.php.