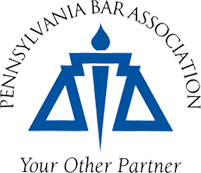 The Section on Elder Law shall take as its province the development and practical working of substantive elder law issues, legal education, and ethical guidelines.
PBA Bylaws, Article VI, Section 668
MISSION:
The purpose of the Elder Law Section is to enable Pennsylvania attorneys to meet the needs of their clients through the exchange of ideas and information on substantive elder law issues. The section also shall promote improvement in substantive law, legal education and ethical guidelines.
Elder Law Section Bylaws, Article X, Section 2