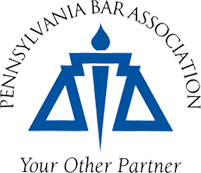 Moulton of Pike County Receives 2016 Pro Bono Award, Oct. 22, 2016
Shown below, in photo at left, PBA Administrative Assistant/Wills for Heroes Coordinator Gabriele Miller-Wagner presents Mark Moulton with his PBA Pro Bono Attorney of the Year Award during the Pike County Wills for Heroes event held Oct. 22. In photo at right, left to right, are Kelly Gaughan, Pike County Bar Association (PCBA) secretary, Ronnie Fischer, Moulton, Miller-Wagner, PCBA Wills for Heroes Coordinator Elizabeth Burton, PCBA President Elizabeth Erickson Kameen and John Campo Jr.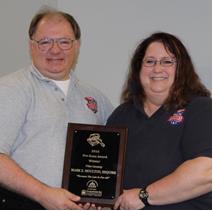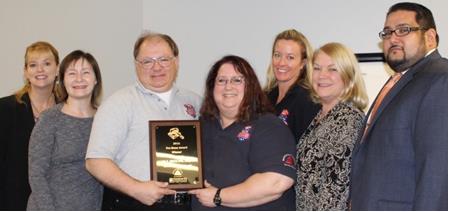 Wills for Heroes Event, Nov. 7, 2015
The PBA Young Lawyers Division and the Wills for Heroes Foundation, with sponsorship by Ballard Spahr LLP, are hosting a Wills for Heroes event in Pike County on Nov. 7 at the Pike County Emergency Training Center, 135 Pike County Blvd., Lords Valley, Pa., beginning at 9 a.m. If you have any questions about this event, contact Frank O'Connor at fxoconnor@frontiernet.net.
Pike County Pro Bono Options, 2010
March 1, 2007
Attorneys in Pike County have been asked by the local judges to take pro bono cases, and bar members have agreed to participate in pro bono cases and volunteer a specific number of hours.