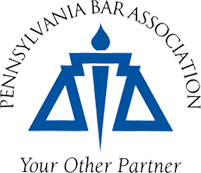 Oct. 6, 2011: LIHEAP and Public Benefits Law Updates in Hazleton
A public utility and public benefits law updates CLE is scheduled for Oct. 6 at Top of the 80s in Hazleton. Click here for information, as posted to PAprobono.net.
North Penn Legal Services Staff Offers Lake Harmony Pro Bono Training, April 14, 2011
North Penn Legal Services (NPLS) and the Wilkes-Barre Law & Library Association, as part of the ongoing pro bono initiative for Luzerne County and the Commonwealth of Pennsylvania, will hold a day-long training program at Split Rock Resort in Lake Harmony, Pa., April 14. Up to three substantive CLE credits can be earned, and the program is free to any attorney willing to accept a pro bono referral from NPLS over the next year. For an attorney wishing to attend all three credit hours but not willing to accept a pro bono referral, the cost is $15 per credit hour. Click here for more information and to register. Registration deadline: April 11.
Luzerne County Pro Bono Options, 2010
CLE Pro Bono Seminar on Juvenile Expungements March 20, 2009
Free Medical and Legal Services Clinic