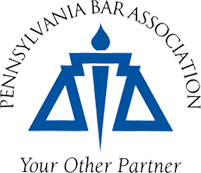 Centre County Bench/Bar Day, Oct. 14, 2016
The Centre County Bar Association's Bench/Bar Day program is designed as a full-day CLE program. David K. Trevaskis, PBA pro bono coordinator, and Ellen Freedman, PBA law practice management coordinator, will speak at the event, to be held at the Nittany Lion Inn at Penn State University. Get more information.
MidPenn Legal Services 2015-16 Fact Sheet, Posted January 2017
The legal-aid provider in Centre County is MidPenn Legal Services. Read the overview of the MidPenn's services to counties in 2015-16. Read the report on MidPenn's services in Centre County in 2015-16.
Penn State Dickinson Public Interest and Pro Bono Advocates Awards Events, April 9 and 12, 2012
MidPenn Legal Services Centre County Office Fact Sheet, FY 2014-15
MidPenn Legal Services Program-Wide Fact Sheet, FY 2014-15
MidPenn Legal Services Centre County Office Fact Sheet, FY 2010-11
MidPenn Legal Services Centre/Huntington County Office Fact Sheet, FY 2010-11
MidPenn Legal Services Program-Wide Fact Sheet, FY 2010-11
Child Advocacy Program Offers Three Hours of CLE, April 6, 2011
MidPenn Legal Services Centre/Huntingdon County Office Fact Sheet, FY 2009-10
MidPenn Legal Services Program-Wide Fact Sheet, FY 2009-10
Penn State Dickinson Public Interest Law Week, April 2010
Centre County Pro Bono Options, 2010
MidPenn Legal Services Centre/Huntington County Office Fact Sheet, FY 2008-09
MidPenn Legal Services Program-Wide Fact Sheet, FY 2008-09
County Pro Bono Information Sheet, 2007