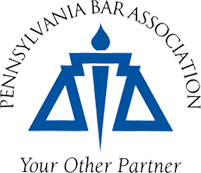 Duquesne Law School offers New Attorney/Student Pro Bono Matching Program
Duquesne Law School offers NEW Attorney/Student Pro Bono Matching Program
The Duquesne University School of Law is excited to announce the addition of a new pro bono program designed to match private attorneys providing pro bono services with law students who are ready, willing and able to assist the attorneys in their pro bono matters. Here is how it works:
1. An attorney submits a form to Duquesne's Pro Bono Program, requesting law student assistance with his/her pro bono project.
2. The program then will advertise the project and make every effort to match a law student to assist the attorney with the project.
Examples of types of projects include research, writing, client in-take, litigation preparation, investigation and advocacy. Law students already have volunteered to offer assistance. To learn more about this new program, visit Duquesne's Web site at www.law.duq.edu/career/SerPro.html.
If you are interested in submitting a project to the Attorney/Student Pro Bono Matching Program, click here.