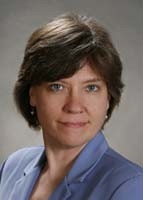 HARRISBURG (Aug. 22, 2016) - The Pennsylvania Bar Association has named lawyer Bridget M. Gillespie of Pittsburgh as its first director of Western Pennsylvania Services.
An attorney with years of litigation and law practice management experience, Gillespie will oversee the PBA's Pittsburgh office, which is slated to open in October as the association's first satellite office in the state. She will be responsible for membership development, service and outreach to lawyers, judges and county bar associations in the PBA's twenty-six county western region.
"We want western Pennsylvania lawyers to view the PBA as their other partner in practice, and we are confident that Bridget will provide outstanding support and assistance to help us attain this goal," said PBA President Sara A. Austin. "She is an accomplished lawyer who knows firsthand what lawyers need and want from their state bar association to help them in their law practices, and she is the perfect choice to serve as our inaugural director in western Pennsylvania."
"We are fortunate to have someone with Bridget's broad experience and depth of knowledge to lead and support the growth of our western Pennsylvania office," said PBA Executive Director Barry M. Simpson. "This is an exciting time for the PBA as we move forward in opening our first office apart from our headquarters in Harrisburg."
Gillespie has been a shareholder in the Pittsburgh law firm of Picadio Sneath Miller & Norton P.C. for several years, having joined the firm as an associate in 1999. Her practice was concentrated in representation of insurance carriers in insurance coverage and bad faith matters and representation of clients in commercial and tort litigation. She is the principal author of Norton on Insurance Coverage in Pennsylvania, Third Edition, published by PBI Press.
She is a former captain in the Army Judge Advocate General's Corps and served as a Special Assistant U.S. Attorney in the Northern District of New York. She also served as a trial court law clerk for Judge Richard Webb in Carbon County and as an appellate court law clerk for the late Superior Court Judge Peter Paul Olszweski.
"I look forward to assisting Pennsylvania attorneys learn the benefits of PBA membership, fostering dialogue between the bench and bar to aid the efficient administration of justice, and furthering the overall goals of the PBA," said Gillespie.
Gillespie is the chair of the PBA Civil Litigation and has served as editor of the section's newsletter. She is a delegate to the PBA House of Delegates representing Zone 12, Allegheny County. She also is a member of the Allegheny County Bar Association and is a founding member and past co-chair of its Military & Veterans Affairs Committee.
She is a cum laude graduate of the University of Pittsburgh School of Law, where she served as managing editor of the law review, and a graduate of the University of Notre Dame.
Founded in 1895, the Pennsylvania Bar Association strives to promote justice, professional excellence and respect for the law; improve public understanding of the legal system; facilitate access to legal services; and serve the 28,000 lawyers who are members of the association.
A photo of Gillespie is available to download from the PBA website at:
http://www.pabar.org/public/news%20releases/PBAwesternPAdirector.asp