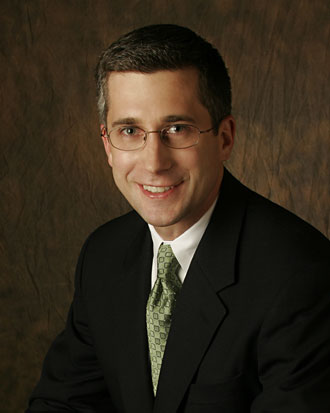 HARRISBURG (July 24, 2014) — Robert C. Gerhard III of Glenside has received the Excellence in Elder Law Award from the Pennsylvania Bar Association (PBA) Elder Law Section.
The award recognizes Gerhard for "superior professional efforts in the field of elder law, significant contributions to the legal profession and noteworthy service to the elderly." The award was presented during the 17th Annual Elder Law Institute on July 24 at the Pennsylvania Convention Center, Philadelphia.
Gerhard is certified as an elder law attorney by the National Elder Law Foundation, as approved by the Supreme Court of Pennsylvania and American Bar Association.
A leading authority on Pennsylvania Medicaid law as it relates to long-term care, Gerhard is the author of Pennsylvania Medicaid – Long-Term Care and Pennsylvania Medicaid – Long-Term Care Lawsource.
He is the long-time editor of the PBA Elder Law Section newsletter and is past chair of the section. He also has served as chair of the Montgomery Bar Association's Elder Law Committee for more than 10 years.
Gerhard is a member of the Philadelphia Estate Planning Council, Montgomery County Estate Planning Council, Pennsylvania Association of Elder Law Attorneys and National Academy of Elder Law Attorneys.
A frequent speaker on elder law and estate planning issues, Gerhardt has led such programs as "Representing an Individual Entering a Nursing Home," "Avoiding Medicaid Mistakes," and "Dos and Don'ts of the Medicaid Application Process" for the Pennsylvania Bar Institute.
Active in the community, Gerhard is a past president and secretary of the Rotary Club of Glenside. The Rotary Foundation named Gerhard a Paul Harris Fellow and a Guy Gundaker Fellow.
Gerhard earned an undergraduate degree from Dickinson College, a law degree from Penn State University Dickinson School of Law and a post graduate degree in tax law from Villanova University School of Law.
Members of the PBA Elder Law Section exchange ideas and information on substantive elder law issues to meet the needs of their clients. Section members also promote improvements in substantive law, legal education and ethical guidelines.
Founded in 1895, the Pennsylvania Bar Association exists to promote justice, professional excellence and respect of the law; improve public understanding of the legal system; facilitate access to legal services; and serve the 27,000 lawyers who are members of the association.