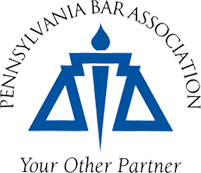 Pennsylvania Bar Association Issues Statement on Governor's Nomination of Judge Mundy to Supreme Court
HARRISBURG (June 14, 2016) - Pennsylvania Bar Association President Sara A. Austin today issued the following statement on the nomination of Superior Court Judge Sallie Updyke Mundy to fill a vacancy on the Supreme Court of Pennsylvania:
"Sallie Updyke Mundy is an excellent choice by Governor Wolf to fill the current vacancy on the Supreme Court of Pennsylvania. Her career as a lawyer has encompassed a broad range of legal experience in civil and criminal matters, and she has been a respected, hardworking jurist on the Superior Court bench since 2010.
Judge Updyke Mundy is active in the Pennsylvania Bar Association's Women in the Profession Commission and serves as an outstanding mentor for women lawyers throughout the state. The PBA urges Judge Updyke Mundy's swift confirmation by the Senate and looks forward to a full complement of seven active justices on the Supreme Court."
Founded in 1895, the Pennsylvania Bar Association strives to promote justice, professional excellence and respect for the law; improve public understanding of the legal system; facilitate access to legal services; and serve the 27,000 lawyers who are members of the association.