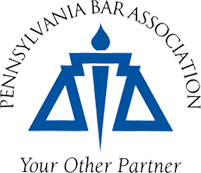 Lancaster Lawyer Encarnacion to Serve on Pennsylvania Bar Association Board of Governors
HARRISBURG (May 6, 2016) - Samuel G. Encarnacion, an associate in the Lancaster firm of Haggerty & Silverman, will begin a three-year term as an at-large minority governor on the Pennsylvania Bar Association Board of Governors on May 13 at the conclusion of the PBA Annual Meeting in Hershey.
Encarnacion is a member of the PBA Minority Bar Committee and is a former chair of the PBA Insurance Fund and Trust. He is a member of the Pennsylvania Supreme Court Language Access Advisory Group. He served on the Pennsylvania Supreme Court Committee on the Rules of Evidence from 2008 until 2014 and was chair in 2014. He was a member of the American Bar Association Leadership Fellows Program in 2012 until 2014. Encarnacion is a board member of the Lancaster Spanish Civic Association.
He is a graduate of the University of Texas and the University of Texas School of Law.
Founded in 1895, the Pennsylvania Bar Association strives to promote justice, professional excellence and respect for the law; improve public understanding of the legal system; facilitate access to legal services; and serve the 27,000 lawyers who are members of the association.