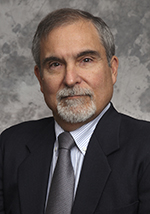 HARRISBURG (Feb. 8, 2016) - John W. Carroll, a partner in the Harrisburg office of Pepper Hamilton LLP, will be honored with the 2016 Pennsylvania Bar Association (PBA) Environmental and Energy Law Section Award during the section's Environmental Law Forum. The forum takes place April 6 and 7 in Harrisburg. The award will be presented to Carroll during the section's April 6 dinner.
Carroll is to receive the award for his "long and distinguished career that has enhanced and furthered the practice of environmental law in Pennsylvania" and his "contributions to the legal profession through public service, wide-ranging private practice, writing on environmental legal issues and mentoring of the next generation of environmental lawyers."
Carroll is the chair of Pepper Hamilton's Environment and Energy Practice Group and a member of the firm's Sustainability, CleanTech and Climate Change Team. His current environmental practice involves litigation, counseling, transactional representation and government relations. Carroll joined the firm in 1987 after serving three years as chief counsel of the Pennsylvania Department of Environmental Resources (DER).
Carroll began his legal career in 1972 as a special assistant attorney general with DER and served in a number of capacities with the agency during 15 years of government service, including the position of associate deputy secretary. As DER's chief counsel, he was responsible for overseeing a caseload of 1,100 active enforcement cases and a staff of 50 lawyers.
He served as a representative of the National Association of Attorneys General on several EPA Superfund workgroups.
Carroll has served on the Legal Committee of the Interstate Oil Compact Commission, the Teaching and Coal Program Committees of the Eastern Mineral Law Foundation and the Pennsylvania Environmental Hearing Board Rules Committee. He is co-chair of the PBA Shale Energy Law Committee, and he is past chair of the association's Environmental and Energy Law Section and the section's Oil and Gas Committee.
An adjunct assistant professor of law at Penn State's Dickinson School of Law for many years, Carroll taught courses in natural resources law, environmental law, environmental compliance, environmental litigation and toxic torts. He has lectured at seminars sponsored by the American Bar Association, Environmental Protection Agency, National Association of Attorneys General, American Bar Institute, Environmental Law Institute, Pennsylvania Bar Institute (PBI), Pennsylvania Chamber of Business and Industry, National Business Institute, Executive Enterprises and Eastern Mineral Law Foundation.
Carroll served as editor of "Pennsylvania Environmental Laws," published in 1991 by the Pennsylvania Environmental Council, and as a contributing author to "Pennsylvania Environmental Law and Practice," published in 1994 by PBI, as well as in the 6th edition of the text published in 2010. He served as co-author of "Pennsylvania Environmental Guide" (1997) and "Pennsylvania Air Permitting Guide" (2000), published by the Pennsylvania Chamber of Business and Industry Educational Foundation. Carroll also authored the chapter "Environmental Issues Arising from Development of the Marcellus Shale" in Aspatore Special Report: Navigating Legal Issues around the Marcellus Shale.
Carroll holds degrees from the University of Pennsylvania and the University of Pennsylvania Law School.
Additional details about the Environmental Law Forum can be found on the Pennsylvania Bar Institute's website at www.pbi.org.
Founded in 1895, the Pennsylvania Bar Association strives to promote justice, professional excellence and respect for the law; improve public understanding of the legal system; facilitate access to legal services; and serve the 27,000 lawyers who are members of the association.
EDITOR'S NOTE: A photo of John W. Carroll can be found in the Media Center of the PBA website: www.pabar.org.