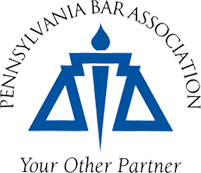 The PBA has a network of lawyers from around the commonwealth who are available to answer your law-related questions and serve as resources for news stories. Areas of expertise include, but are not limited to:
• Administrative Law • Advertising Law • Aeronautical & Space Law • Agriculture Law • Children's Rights • Civil & Equal Rights • Civil Litigation • Corporation, Banking & Business Law • Criminal Law • Education Law • Environmental Mineral & Natural Resources Law • Family Law • International & Comparative Law • Labor & Employment Law • Municipal Law • Public Utility Law • Real Property, Probate & Trust Law • Tax Law • Workers Compensation Law •
To utilize the PBA's network of lawyers, contact PBA Communications Manager Suzanne Cibotti at 800-932-0311, Ext. 2247 or Communications Director Jeff Gingerich at 1-800-932-0311, Ext. 2216.