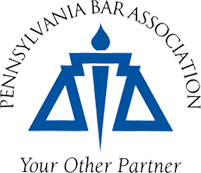 PBA Law Practice Management Resources
Closing a Practice/Retirement/Sale of a Practice/Dissolution

Firms can close for many reasons. In the best scenario, a well-deserved retirement approaches and careful advance planning will ensure all the loose ends are tied up and clients needs have been properly addressed. In the worst scenarios, practices close because of financial insolvency, because the principals of the firm no longer wish to remain in practice together or as a result of unexpected death or disability.
Resources in this section address some of these situations specifically. But regardless of the reasons for closing a practice, you will benefit from most of these resources. Here you will find helpful checklists, articles and references to additional resources.
Since it is now legal to sell a practice in Pennsylvania, you will also find resources and information specific to this topic.
To view this material, you will need to use Adobe® Reader®. If you do not have Adobe Reader installed, go to www.adobe.com to download the latest version. If you already have Adobe Reader installed and cannot view the material, it may be because you have an older version. Go to www.adobe.com to download the latest version of Adobe Reader.