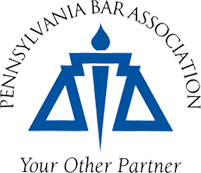 Law-Related Education Efforts of the local County Bar Associations in Pennsylvania
Montgomery Bar Association
LRE Contact: Jim Mathias, Director of Marketing, Communications & Public Affairs
Phone: 610.994.3660 email: jim@montgomerybar.org
Law Day - May, 2009
Why Vote?" YouTube Video Contest
The "Why Vote?" YouTube Video Contest, was launched in April 2008 and sponsored by the MBA, the Montgomery Bar Foundation, and TD Bank (formerly Commerce Bank). The contest was part of an initiative by the MBA Community Outreach Committee to encourage citizens to vote in the recent November 2008 election and to promote political activism and increase political involvement throughout the community.

Click here to learn more about the contest and winners.
Click here to view the videos on You Tube.