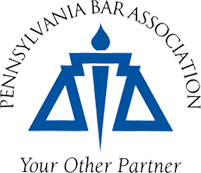 Minority Bar Committee - 2002 Law Day Program
PBA MINORITY BAR COMMITTEE CELEBRATES LAW DAY

- Local minority attorneys visited Philadelphia high schools -
The Pennsylvania Bar Association Minority Bar Committee sponsored its annual Law Day celebration on Monday, Feb. 25, in Philadelphia by having committee members visit students at Frankford, Kensington, Martin Luther King, Simon Gratz, South Philadelphia, Strawberry Mansion and University City high schools.
Each year, the Minority Bar Committee hosts its annual Law Day program to encourage minority attorneys to talk with high school students about the law. The Law Day celebration rotates among Philadelphia, Pittsburgh and Harrisburg.
This year's program also featured a panel presentation on career tips for law students at Temple University's James E. Beasley School of Law. Panel presenters included PBA President-elect Tim Carson, former Judge Nelson Diaz, Judge Theodore McKee and Judge Kathryn Streeter Lewis. A reception for minority attorneys and law students followed the presentation.