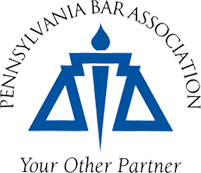 Minority Bar Committee - 2001 Law Day Program
Minority Bar Committee
2001 Law Day Program
Feb. 27, 2001 - Pittsburgh, Pa.
Over 30 judges, lawyers and law students visited the Pittsburgh area's Peabody, Oliver and Brashear high schools as part of the PBA Minority Bar Committee's annual Law Day program Feb. 27. Events included classroom visits and an evening reception hosted by the law firm of Buchanan Ingersoll. Click here for photos from the day.