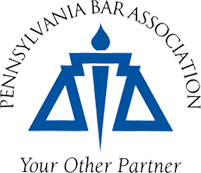 12th Annual PBA Minority Attorney Conference
The PBA 2000 Minority Attorney Conference was held April 6-7 at the Doubletree Hotel, Philadelphia. This year's conference featured keynote speaker Cheryl D. Mills, former Deputy Counsel to President Clinton.
Currently, Mills is the senior vice president for Corporate Policy and Public Programming at Oxygen Media, where she oversees Oxygen's public policy, philanthropic and grassroots initiatives, the Oxygen/Markle Pulse, and co-directs Oxygen's legal and political programming. Mills gained national prominence for her defense of President Clinton during the 1999 Senate impeachment trial. Her legal experience also includes serving as Associate Counsel to the President, as Deputy General Counsel of the Clinton/Gore Transition Planning Foundation, and as an associate at the Washington, D.C. law firm of Hogan and Hartson.
Attendees of the conference earned up to eight substantive and one ethics CLE credits. Topics included economic development, alternative dispute resolution, an affirmative action, hate crimes and diversity update, and more. There also was a networking reception the evening of April 6, during which the Lifetime Achievement Award and the Chairman's Award for Judicial Independence were presented.
Click here to see the agenda.