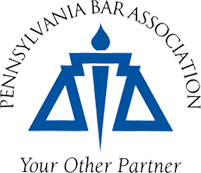 The Association of Conflict Resolution conceived of Conflict Resolution Day in 2005. Its Board of Directors adopted a resolution designating the third Thursday in October as Conflict Resolution Day in order to promote awareness of mediation, arbitration, conciliation and other creative, peaceful means of resolving conflicts in schools, families, businesses, governments and courts, among other settings. Conflict Resolution Day is now being celebrated internationally and around the world.
Following approval by the PBA Board of Governors in August 2012, the PBA Alternative Resolution Committee sought and secured from Gov. Tom Corbett a proclamation naming Oct. 18, 2012, Conflict Resolution Day in Pennsylvania. Read the proclamation. In addition, the state Senate passed its own resolution regarding Conflict Resolution Day. Read the resolution. In turn, the committee encouraged county bar associations to promote Conflict Resolution Day in their counties. Read the committee chair's letter to the county bar presidents.
For more information on conflict resolution, see the website of the Association for Conflict Resolution at www.acrnet.org/crday and the website of the Conflict Resolution Education Connection at www.creducation.org.