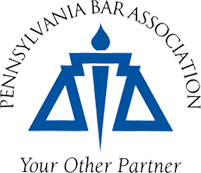 Unauthorized Practice of Law Committee
OPINION 96-105
SUBJECT: Representation of corporations by non-attorney corporate officers in the courts of the Commonwealth of Pennsylvania.
It is the OPINION of the Pennsylvania Bar Association Unauthorized Practice of Law Committee that an officer or share holder of a corporation who is not an attorney admitted to practice in the Commonwealth of Pennsylvania cannot represent that corporation in the courts of the Commonwealth of Pennsylvania.
The opinion of Judge Beck of the Pennsylvania Superior Court in the case of Walacavage v. Excell 2000, Inc., filed July 27, 1984, to No. 480 A. 2d 281 etc., very clearly held that it is the law of the Commonwealth of Pennsylvania that a corporation may appear and be represented in the courts of the Commonwealth of Pennsylvania only by an attorney duly admitted to practice except in those few areas excepted by statute or rule.
Judge Beck, in quoting several federal cases, stated that the reasoning behind the rule is that a corporation can do no act except through its agents and that such agents representing the corporation in Court must be attorneys at law who had been admitted to practice, are officers of the Court and subject to its control. The purpose of the law, she continued, in citing Shamey v. Hickey, 43 A. 2d 1111 (D.C. A. 2p. 1981) "was not the protection of stockholders, but the protection of the courts and the administration of justice" and a person who accepts the advantages of incorporation for his or her business must also bear the burdens, including the need to hire counsel to sue or defend in court. The policy underlying the rule was summarized in Simbraw, Inc. v. United States, 367 F. 2d 373 (3rd Cir. 1966) as the need to eliminate confusion results from pleadings awkwardly drafted and motions inarticulately presented.