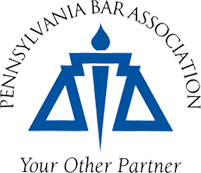 Unauthorized Practice of Law Committee
OPINION 96-104
SUBJECT: Representation of non-attorneys by means of Powers-of-Attorney.
It is the OPINION of the Pennsylvania Bar Association Unauthorized Practice of Law Committee that no non-attorney can circumvent the unauthorized practice of law statutes of the Commonwealth of Pennsylvania as set forth in 42 Pa. C.S.A. Section 2524 by means of the obtention of a POWER-OF-ATTORNEY which authorizes the non-attorney to represent the individual in a dispute or other legal matter with third parties.
The recent case of Kohlman v. Western Pennsylvania Hospital, et al., of the Superior Court of Pennsylvania has again reiterated that an individual cannot circumvent the unauthorized practice of law by obtaining a power of attorney from a plaintiff in a legal action in order to "represent them" when they are not an attorney themselves.