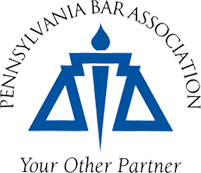 Unauthorized Practice of Law Committee
OPINION 94-103B
SUBJECT: May an independent title insurance agency represent BUYERS or SELLERS in a real estate transaction in which no title insurance is being issued.
It is the OPINION of the Pennsylvania Bar Association Unauthorized Practice of Law Committee that a title insurance agency cannot represent a seller or buyer in any real estate transaction in which insurance is not being issued.
The ability of any title insurance company or title insurance agency or any independent title insurance abstractor/title agent to prepare any documentation and be involved in any real estate settlement is strictly ruled by the case of LaBrum v. Commonwealth Land Title Insurance Company, PA Supreme Ct. (1948) 56 A.2d 246, in which case the Pennsylvania Supreme Court authorized the preparation of documentation directly involved n a real estate transaction by a title insurance agency only when the title insurance agency was specifically issuing title insurance in the transaction. The "representation" of the buyer or seller in any real estate transaction in which the title insurance agent is not issuing title insurance constitutes the unauthorized practice of law within the Mandates of 42 Pa. C.S.A. §2524 as amended.