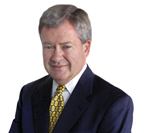 P. Timothy Kelly
Lackawanna County lawyer P. Timothy Kelly of Needle Law PC is serving a three-year term as Zone Five Governor on the PBA Board of Governors. Kelly represents Bradford, Lackawanna, Luzerne, Monroe, Pike, Sullivan, Susquehanna, Wayne and Wyoming county lawyers who are members of the association.

Kelly is a member of the PBA House of Delegates and serves on the PBA Nominating Committee. He is a member of the PBA Civil Litigation Section. He has served as the Lackawanna County delegate to the PBA Young Lawyers Division.
Kelly is a past president of the Lackawanna County Bar Association. He served as president of the LCBA Young Lawyers Section and as district coordinator of the local mock trial competition. He serves on the board of governors of the Pennsylvania Association for Justice and is a member of the American Association for Justice. He served on the board of directors of North Penn Legal Services. He has served on the boards of directors of the Good Shepherd Corporation of Clarks Summit and the Voluntary Action Center in Scranton.
Kelly is a graduate of the University of Scranton and the Villanova University School of Law.