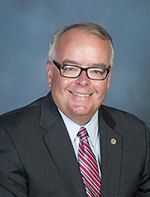 More than 29,000 lawyers have made the decision to be part of the Pennsylvania Bar Association and for many important reasons.
The PBA promotes justice, respect for the rule of law, professional excellence, and betterment of the legal profession. The PBA is also deeply committed to enhancing public understanding of the legal system and to improving access to legal services for everyone, regardless of their ability to pay.
For members, the PBA is here to support your professional development and success by equipping you with the benefits, services and information you need to practice law successfully.
For example, as a PBA member you have access to Casemaker, the PBA's free-with-membership online research tool. Casemaker offers comprehensive libraries and an easy-to-use suite of premium services, including CiteCheck reports on whether case citations continue to be good law. And, if you have questions about law practice management, the PBA can provide answers. Simply contact us by email or by phone at 800-932-0311, ext. 2228. These and many other benefits and services are awaiting you. Learn more.
The PBA also offers members a wealth of information through its electronic and print publications, including the award-winning The Pennsylvania Lawyer magazine that arrives in your mailbox every other month, the informative bi-monthly Pennsylvania Bar News tabloid, and the PBA e-brief electronic newsletter.
Your opinion matters - we want to know how we're doing and what's on your mind. To offer us a benefit or service idea, send an email to our Member Services professionals. And, if you have a question about the PBA or an opinion you'd like to share, contact me directly by email. Let us know how we can better serve you and the legal community.
William H. Pugh V
President, Pennsylvania Bar Association