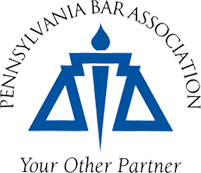 Insurance with USI and LIBERTY MUTUAL
Choosing the right insurance coverage for your firm takes careful planning and review. That's why it's important to get advice from a professional insurance administrator experienced in working with lawyers — the PBA's endorsed insurance administrator, USI Affinity, the "insurance specialist for the law profession."
USI Affinity — PBA Endorsed
USI Affinity has been marketing insurance to lawyers for over 70 years. Your bar's endorsements provide an added measure of security. The PBA regularly monitors the claims experience, pricing, claims handling, policy features and enhancements of its endorsed insurance programs. You are assured of getting the best value for your insurance dollars.
Integrated Insurance Solutions
USI Affinity can help you determine your insurance needs and fill in any gaps in coverage. Experienced account teams can provide:
Customized Risk Management Support
Disability Insurance
Employee Benefits
Health Insurance
Lawyers' Professional Liability Insurance
Life Insurance
Long-Term Care Insurance
Property & Casualty Insurance
Retirement Plans
For more information: Call USI Affinity at 1-800-265-2876 (EAST) and 1-800-926-5287 (WEST) or go to their Web site.
Auto and Home Insurance for PBA Members
USI Affinity, the PBA and Liberty Mutual have partnered to provide PBA members with an exclusive group discount off already competitive rates on auto and home insurance. Liberty Mutual is one of the top insurance providers in the nation, rated "A" (Excellent) by A.M. Best Company.
Call Liberty Mutual at 1-800-524-9400 for a free, no-obligation coverage evaluation and rate quote or visit their Web site.