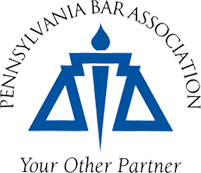 By Bob Racunas, executive director, Neighborhood Legal Services
The Lawyers on Loan Project is an extraordinary contribution from two firms demonstrating their commitment to the principle of equal justice under the law. The Project could not have come at a better time for the Neighborhood Legal Services Association as our governmental support has been reduced over the past 25 years. Where the NLSA once had 75 full-time staff attorneys in the early eighties, we now have only 27 lawyers to serve an increased poverty and elderly population.
The addition of Linda and Jennifer has enabled us to serve many more clients. They already have represented clients in court; negotiated settlements; given legal advice on our helpline; interviewed elderly clients at senior centers; completed clinical instruction at a local law school; and presented seminars as part of our Older & Wiser program. In other words, they are doing all of the things that a legal services attorney does on a day-to-day basis.
The success of the Lawyers on Loan Project has exceeded my expectations, which were high to begin with. Jen and Linda have truly made a difference for our clients. NLSA has forged a great partnership with their two firms. Our staff has embraced the project and, as we near the halfway mark, our attention is turning to attempt to insure that Lawyers on Loan will continue into the future at the NLSA and become a pro bono model for Pennsylvania and the nation.