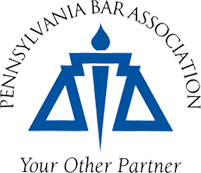 Office Equipment and Supplies
The Phillips Group
The Phillips Group offers PBA members savings on all office supply needs. Call 1-800-538-7500, Ext. 5819, to receive a special information packet that includes a custom list of deep discounted office supplies, a "Best Buys" catalog and the main catalog. PBA members who order from the main catalog will receive 30 percent off the listed price. Free delivery is included.
Automated External Defibrillators
State-of-the-art fully automated external defibrillators (AEDs) are now available at discounted rates to PBA members, their law firms and county bar associations through the PBA. Special terms have been negotiated with Pa. LIFESERVERS, Inc. for the Cardiac Science G3 Plus and LIFEPAK Cr Plus AED packages. Click here (Members Only) for package and ordering information.
Brooks Brothers Corporate Membership
PBA members can join the Brooks Brothers Corporate Membership Program to receive discounts and incentives when shopping for your wardrobe needs. Click here for more information or call the PBA Member Service Center at 1-800-932-0311
JoS. A. Bank Corporate Membership
Members of the PBA may apply for the JoS. A. Bank Corporate Card and receive a 20 percent discount on all regularly priced merchandise. Sale items are excluded from the discount; however, as a PBA member, you are always guaranteed the best price. The discount is valid for in-store, catalog and Internet orders. To receive your Corporate Card, simply visit a JoS. A. Bank store and show proof of association with PBA; call the toll-free catalog number, 1-800-285-2265; or e-mail a request to corporatecard@jos-a-bank.com. Click here (member login required) for more information.