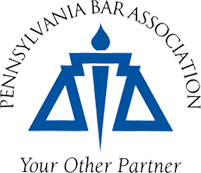 11th Annual PBA Minority Attorney Conference



The 11th Annual PBA Minority Attorney Conference provided opportunity for attendees to learn about a wide array of topics and network with lawyers from around the state. This year's conference took place April 8-9 at the Pittsburgh Hilton Hotel.

"The conference was very well executed," said Minority Bar Committee Chair Carl G. Cooper of Pittsburgh. "Our faculty was superb and the program topics were very engaging."

Topics included law practice management and marketing, jury selection and race, minority participation in economic development, alternative dispute resolution civil mediation, and hate crimes and affirmative action.

A networking reception took place the evening of April 8, cosponsored by the Homer S. Brown Law Association, The Barristers of Philadelphia, The Harrisburg Black Attorneys Association, the Allegheny County Bar Association and the Allegheny Bar Association Young Lawyers Section.

The conference luncheon featured keynote speaker Willie Gary, a nationally recognized civil lawyer and philanthropist. Two committee award presentations also took place at the luncheon: Commonwealth Court Judge Doris A. Smith received the Chairman's Award and retired Philadelphia Common Pleas Judge William M. Marutani received the Lifetime Achievement Award.

"I take great pride in the fact that the committee did such a wonderful job of making everyone feel at home here in Pittsburgh," Cooper said. "It will be hard to outdo what we did this year, but I'm sure next year's 'Millenium Conference' will be something special."

The year 2000 conference will be held in Philadelphia.