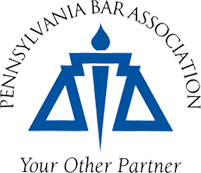 Sixth Annual Diversity Summit
Oct. 27, 2011
Hilton Harrisburg hotel, Harrisburg, Pa.
Diversity Summit invitation, agenda and registration form
2011 Diversity Summit Photos
The Pennsylvania Bar Association's Minority Bar Committee is holding its Sixth Annual Diversity Summit on Thursday, Oct. 27, 2011, from 8:30 a.m. to 4:30 p.m. at the Hilton Harrisburg hotel in downtown Harrisburg. The theme of this year's Summit is "Diversity and Inclusion: It's Everybody's Business."
The goal of the Summit is to provide a forum for lawyers, law firms, public officials, bar associations and public interest organizations throughout Pennsylvania to share their approaches to fostering diversity in the legal profession. This year's Summit will feature panels from which participants will receive reports and updates on efforts relating to state, local and minority bar associations, diversity and inclusion of gay, lesbian, bisexual and transgender lawyers, the business case for diversity and perspectives on government practice. In keeping with tradition, the Summit will end with a networking reception.
The Pennsylvania Bar Foundation is a major financial sponsor of the annual Diversity Summit.
Questions should be directed to Louann Bell at louann.bell@pabar.org.