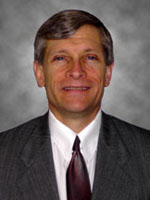 Carbon County lawyer William Z. Scott Jr. of Lehighton, the managing attorney in the Bethlehem office of Marshall, Dennehey, Warner, Coleman & Goggin, is the Zone Two Governor on the PBA Board of Governors representing Berks, Carbon, Lehigh, Northampton and Schuylkill county lawyers.
Scott currently serves in the PBA House of Delegates and is a past member of the PBA Board of Governors. He serves on the board of directors of the Pennsylvania Bar Foundation and is a past president of the Pennsylvania Bar Institute Board of Governors. A former chancellor of the Carbon County Bar Association, he is a past president of the PBA Conference of County Bar Leaders. He also served as co-chair of the PBA Membership Development Committee and the PBA Judicial Independence Committee.
Last year, Scott received the Chief Justice John P. Flaherty Award, which honors the work of an association member for supporting and promoting the projects and purposes of the Conference of County Bar Leaders and for efforts to improve the legal profession, the justice system and the community.
Scott is a graduate of Lafayette College and The Dickinson School of Law of The Pennsylvania State University.