Current Elder Law Numbers "Quick Reference"
By Robert C. Gerhard III

The numbers used to make various computations related to eligibility for Medical Assistance (Medicaid) long-term care benefits change throughout the course of the year. Robert C. Gerhard III has provided his "Elder Law Numbers Quick Reference" here for your review. The 2011 daily penalty divisor, used for computing periods of ineligibility due to asset transfers, is currently $259.76 per day. The cap on substantial home equity rose to $506,000 effective Jan. 1, 2011. Note that in July of 2011 the minimum monthly maintenance needs allowance for the community spouse is slated to increase slightly to $1,838.75. The maximum and minimum community spouse resource allowances remain unchanged from last year, at $21,912 and $109,560, respectively.



Robert C. Gerhard III is editor of the PBA Elder Law Section E-Newsletter. He limits his practice to elder law matters in Montgomery, Bucks, Philadelphia and neighboring counties. He specializes in asset protection and planning for long-term care. He is author of the legal treatise, Pennsylvania Medicaid, Long-Term Care 2011 Edition, and the Pennsylvania Medicaid Law Source, both published by the George T. Bisel Company, and can be contacted at rgerhard@paelderlaw.net with questions or comments, or visit his website at www.paelderlaw.net.



---
Proposed Changes to Medical Assistance Estate Recovery, Senate Bill 901, Repayment from Probate Estates
Background

Medicaid estate recovery is based on a federal law that requires Pennsylvania to try to recoup the costs of long-term care services paid by Medicaid. Estate recovery was first implemented in Pennsylvania in 1994. For the past 17 years, Pennsylvania has wisely limited its scope to the dimensions mandated by federal law - collection from the probate estate of the recipient of Medicaid. Because the claim has been limited in this way, houses owned jointly by a husband and wife have not been subject to the estate recovery claim if the spouse in the nursing home died first.

In 2009, in a misguided attempt to collect additional revenues (most of which pass through to the federal government), former Gov. Edward G. Rendell's budget proposed expanding estate recovery to reach property held as joint tenants or tenants by the entireties, life insurance, life estates, trusts, annuities and any "other assets in which the deceased individual had any legal title or interest at the time of death." If passed, this proposal would have resulted in significant financial harm for the surviving spouses of nursing home residents. In addition, it would have created major titling and conveyancing problems for real and personal property and would have negatively impacted the traditional use of life insurance by survivors.

The Pennsylvania Association of Elder Law Attorneys (PAELA), along with a large coalition of groups including the Pennsylvania Bankers Association, Pennsylvania Land Title Association, Insurance Federation of Pennsylvania, AARP Pennsylvania Chapter, Pennsylvania Bar Association, Philadelphia Bar Association, and the Pennsylvania Coalition of the Alzheimer's Association, strongly opposed the governor's proposal and worked hard to educate legislators about the unreasonable burden and devastating financial effects the proposal would have had on some of the state's most vulnerable citizens. Legislators heard the concerns of these groups and responded by eliminating this proposal from the final budget bill.

Proposed Legislative Change

The legislative process was essential in preventing the ill-conceived recovery expansion proposal from passing. But under current law, the governor unilaterally and without legislative oversight can implement a proposal like this to expand estate recovery. A change this significant, with such potentially devastating effects, should not be permitted without the public debate and discussion that are part of the legislative process. Legislation has been introduced (Senate Bill 901) that would eliminate the governor's authority to expand estate recovery without legislative oversight. This result would be achieved by deleting the third sentence of Subsection 1412(a) as indicated below.

§1412. Repayment from probate estates. (a) Notwithstanding any other provision of this act or any other law, the department shall establish and implement an estate recovery program to recover medical assistance paid with respect to individuals who were fifty-five years of age or older at the time that assistance was received. Under this program, the department shall recover from the probate estate of an individual the amount of medical assistance paid for all nursing facility services, home- and community-based services and related hospital and prescription drug services. [DELETED: With the approval of the Governor, the department may expand the estate recovery program by regulation to include medical assistance for services other than those listed in this section and to recover against other real and personal property in which an individual had any legal title or interest at the time of death.] The department's claim shall have the priority of a debt due the Commonwealth.

Summary provided by PAELA. www.paela.info April 2011


---
Special Needs Trust Fact and Information Sheet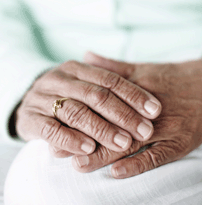 Many elder law attorneys prepare special needs trusts as a part of their practice. Special needs trusts established with the resources of a disabled individual help that person receive important medical assistance benefits, without creating periods of Medicaid ineligibility. The Pennsylvania Department of Public Welfare, Bureau of Program Integrity, Division of Third Party Liability, provides this fact sheet, last revised on Oct. 27, 2010, intended to guide those creating and administering such trusts. Basic information is provided, together with addresses to which such trusts should be sent for approval.

Click here to review the Special Needs Trust Fact and Information Sheet.




---
Quick Links to Popular Forms
Here are quick links to some forms most commonly used when applying for Medical Assistance (Medicaid) long-term care benefits. These forms are used when applying for Medicaid coverage for both nursing facility care and home and community based services provided though the PDA 60+ Waiver Program.

Have you ever wanted to e-mail a sample form to a client? Ever need a super clean copy of the PA-600 L for your seminar materials? Do any of your clients need the Medical Assistance Application for Long-Term Care or Resource Assessment Form in Spanish? If so, you might find these quick links helpful.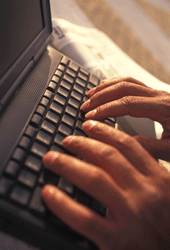 Also, if you are new to elder law or have never handled an application for
Medical Assistance long-term care benefits, a careful review of these forms will help you become more familiar with forms commonly encountered in the application process.

MA-51 Medical Evaluation
MA-103 Medical Assistance Admission & Discharge Transmittal
MA-401 Nursing Home Admissions Notice Packet
MA-401 S Nursing Home Admissions Notice Packet (in Spanish)
PA-1572 Resource Assessment and Instructions
PA-1572 S Resource Assessment and Instructions (in Spanish)
PA-4 Authorization of Release of Information
PA-600 L Application for Medical Assistance, Long-term Care
Medical Assistance Estate Recovery Questions & Answer Brochure


---
Legislative Update
By Lauren Brinjac

The PBA Legislative Department seeks to inform section members about adopted or pending legislation that affect our practice areas. The Section encourages members to express opinions regarding any pending legislation's importance or impact by contacting appropriate legislator, the PBA Legislative Department or the leaders of the section. To obtain copies of any bill cited below, please e-mail me at lauren.brinjac@pabar.org; call me at 1-800-932-0311, ext. 2207; or directly access bills and other legislative information online at www.legis.state.pa.us.

Below find bills by topic. Bills supported by the PBA are so noted; otherwise, the PBA has no position on the listed legislation and is providing each bill summary for information purposes only. All dates refer to 2011.

Family Caregiver Support Act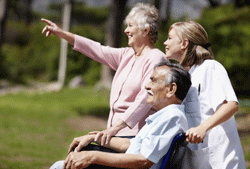 HB 210, sponsored by Rep. Matthew Baker (R-Tioga), and SB 639, sponsored by Sen. Kim Ward (R-Westmoreland), are similar pieces of legislation which amend the Family Caregiver Support Act, Act 204 of 1990, to expand the scope of the program to include non-family caregivers and increase the reimbursements to qualified primary caregivers. HB 210 was voted favorably as amended out of the House Aging and Older Adult Services Committee on Feb. 9 and was given first consideration in the House on the same day. The bill was set on the House tabled calendar on April 26. SB 639 was voted favorably out of the Senate Aging and Youth Committee on March 2 and given first consideration in the Senate on the same day. SB 639 was rereferred to the Senate Appropriations Committee on April 6. The PBA supports both pieces of legislation.

Relatives' Liability

HB 321, sponsored by Rep. Anthony DeLuca (D-Allegheny), amends Title 23 (Domestic Relations), in support of the indigent, repealing provisions relating to relatives' liability. The bill was introduced and referred to the House Judiciary Committee on Jan. 31. The PBA supports this legislation.

Powers of Attorney

SB 96, sponsored by Sen. Stewart Greenleaf (R-Montgomery), revises Pennsylvania's statute governing powers of attorney. The bill amends Title 20 (Decedents, Estates & Fiduciaries), in will, to remove the power of appointment in the rules of interpretation. The amendments also ensure courts give due regard to the will and any other factor the court deems relevant and orders may include compensation for the personal representative. In determining a decedent's interest in real estate, applicability is limited along with who may petition for a determination and what shall be in the decree. According to the amendments, a health care agent may have the authority to authorize admission into a nursing or similar facility for the principal's care. In the accountability of a health care agent, a court's determination as to incapacity shall state the remaining extent of the agent's authority. In powers of attorney, the bill states the times when an individual other than the principal may sign and dictates that two witnesses over the age of 18 who are not an agent appointed of attorney are needed to sign the power of attorney. Preserving the estate plan of a testator is added as a fiduciary duty of a power of attorney. Equity and justice provisions are added for certain gifts made to an agent during the decedent's life. In gifting, the power to make a gift cannot be inferred from any other power. Gifts and estate plan changes requiring court approval are outlined and the procedure for such court approval is given. The bill requires an originally executed power of attorney to be filed with the clerk of the orphan's court and states; except for filing, a photo or electronic copy of the power of attorney has the same effect as an original. Annuities and powers of agents in relation to annuities are further provided for. Definitions for "power to operate a business or entity" and "power to provide personal or family maintenance" are provided. Determinations as to an agent's power under a durable power of attorney are provided along with required disclosures to be made by such an agent. Investigations and investigation procedure for investigations into a durable power of attorney's financial abuse and mismanagement are provided. The release of interest, powers and disclaimers of interest are provided for. Chapter 76 is added dealing with powers of appointment. Definitions are included as well as the manner and exercise of the powers, anti-lapse provisions, and creditors' rights. Chapter 79 is added and comprises the Charitable Instruments Act. The act provides definitions and provides for charitable organizations. Deemed provisions of the charitable organization's governing instruments are provided for and the ability to alter or amend those governing instruments are provided for. SB 96 was introduced and referred to the Senate Judiciary Committee on Jan. 12.

Personal Income Tax Credit for Long-Term Care Premiums

HB 185 and HB 186 sponsored by Rep. Robert Godshall (R-Montgomery), both provide for a personal income tax credit for long-term care premiums paid by an individual. Under HB 185, the credit shall be equal to the lesser of 21 percent of any premiums paid during the year or $500, not to exceed the amount of the tax otherwise due. The bill imposes duties on the secretary of the commonwealth and the Legislative Reference Bureau. HB 186 is a joint resolution proposing an amendment to the Pennsylvania Constitution authorizing the general assembly to establish standards and qualifications for such a tax. Both bills were introduced and referred to the House Finance Committee on Jan. 24.

Older Adult Protective Services Act

HB 92, sponsored by Rep. Kevin Murphy (D-Lackawanna), amends the Older Adults Protective Services Act to further define "exploitation" as an act or course of conduct by a caretaker or other person, including an individual who is acting under a power of attorney, against an older adult or an older adult's resources, without the informed consent of the older adult or with consent obtained through misrepresentation that results in monetary, personal or other benefit, gain or profit for the perpetrator or monetary or personal loss to the older adult. The bill was voted favorably out of the House Aging and Older Adult Services Committee on Feb. 9 and given first consideration in the House on the same day. HB 92 was set on the tabled calendar on April 13.

Medical Assistance Bed Transfer Act

HB 420, sponsored by Rep. Bernie O'Neill (R-Bucks), and SB 43, sponsored by Sen. Stewart Greenleaf (R-Montgomery), establish the Medical Assistance Bed Transfer Program that would be administered by the Department of Public Welfare. Under these bills, a facility may request that the department transfer a certified bed to it. When such a request is made, the department shall determine a fair and reasonable price, not in excess of $10,000, for the transfer of each certified bed. The department shall also be required to advertise to facilities that the department is looking for unused or unwanted certified beds for the requested transfer, indicating the price that will be paid for surrendering those certified beds. A facility which receives a certified bed under the program may not be required to place the certified bed in service for the exclusive use of Medical Assistance-eligible residents. HB 420 was introduced and referred to the House Health Committee on Feb. 3. SB 43 was introduced and referred to the Senate Public Health and Welfare Committee on Jan. 12.


---
Think you know someone who would like to receive this E-Newsletter? Feel free to "Forward" this e-mail and suggest that they join the PBA Elder Law Section. For $35, PBA members can enjoy all the benefits of Elder Law Section membership, including this E-Newsletter and access to the ELS Listserv. To join click here. If you wish to unsubscribe to the PBA Elder Law Section E-Newsletter, click here.

---